Where to meet wildlife of the tropics
Tropical North Queensland is one of the best places in Australia for ticking a whole lot of animal encounters off your wish list, from cuddling a koala to getting close – but not too close – to a saltwater crocodile.
Start at Kuranda Koala Gardens, where you can snap a shot of yourself holding a furry friend: a guaranteed Insta-hit. Stop in at the nearby Australian Butterfly Sanctuary, home to more than 2000 eye-catching butterflies, and Birdworld Kuranda, where the inhabitants include macaws, galahs and lorikeets. Then there is Rainforestation Nature Park, where you'll find kangaroos, Tasmanian devils and saltwater and freshwater crocodiles.
In Port Douglas' Wildlife Habitat, you can feed a kangaroo, enjoy Breakfast with the Birds, or take the Wildnight tour to see what really happens when nocturnal animals come out to play. Other great options include the Cairns Wildlife Dome, a 20m-high glass dome on top of the casino where you will find everything from turtles to parrots and pythons, and Hartley's Crocodile Adventures, where more than 2km of boardwalks take you past a range of animal habitats, home to everything from crocodiles to cassowaries.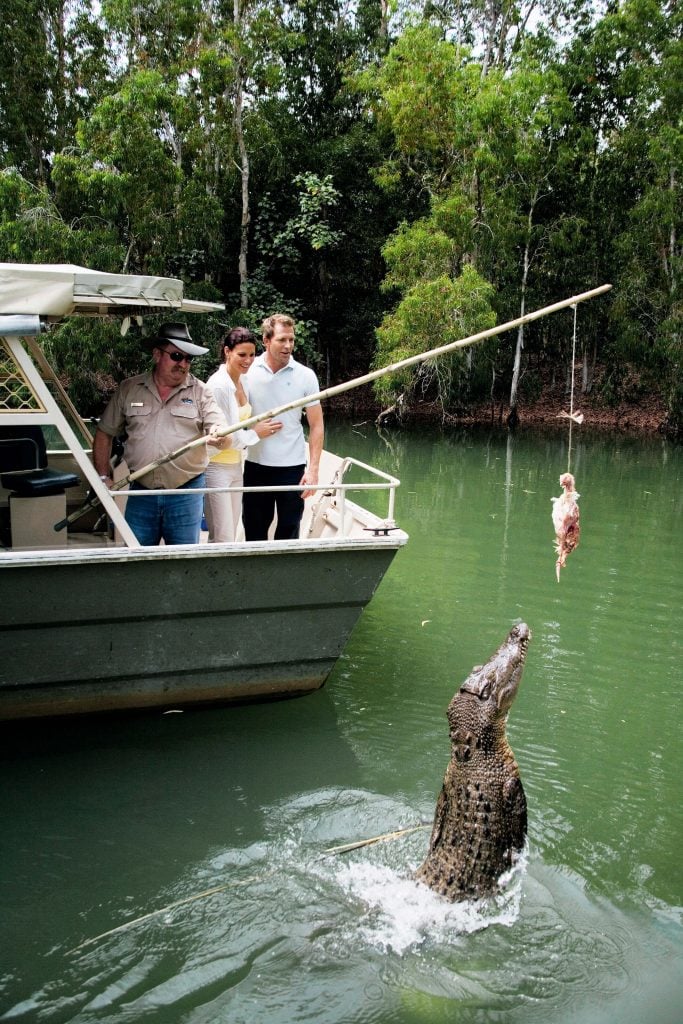 Animal attractions
Meet koalas, kangaroos and several less cuddly species at these wildlife parks.
Explore Wildlife Parks (Zoos)