Ocean Spirit Cruises
Ocean Spirit Cruises offers daily cruises to magnificent Great Barrier Reef departing from the port of Cairns. Sail aboard their spacious catamarans and enjoy a reef experience second to none, capturing the spirit of the Great Barrier Reef. Michaelmas Cay, a picturesque reef sand island surrounded by magical coral gardens – the absolute best that nature has to offer. Sail aboard SV Ocean Spirit I to Michaelmas Cay, dip your toes in the warm waters, experience snorkelling, scuba diving, semi-submersible coral viewing and view one of the most important bird sanctuaries in the southern hemisphere.
Learn more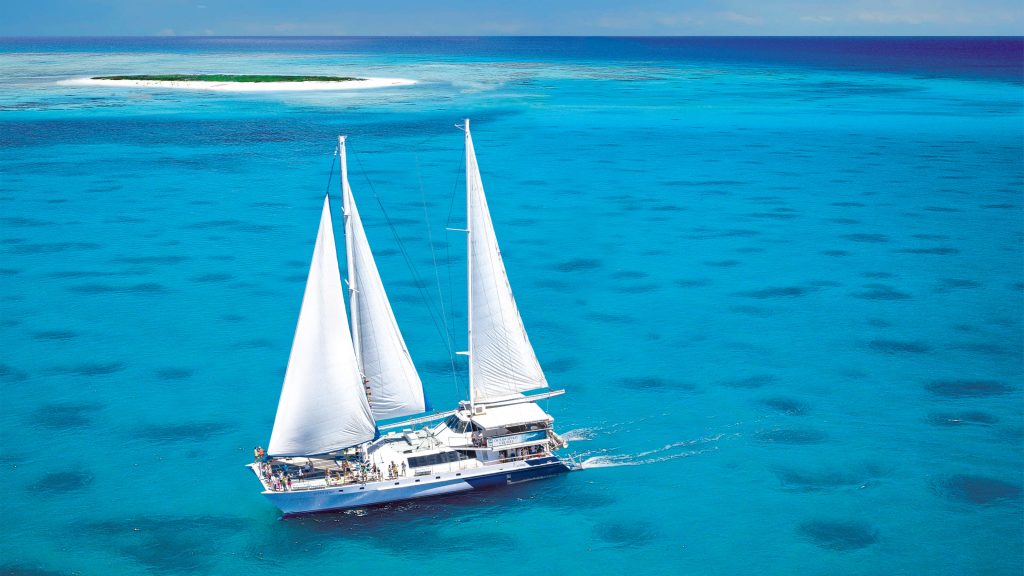 Citizens of the Great Barrier Reef
"The actions of people across the planet will define the future of the Great Barrier Reef."
Andy Ridley – Founder Earth Hour & CEO Citizens of the Great Barrier Reef
We all have a responsibility to protect our natural heritage. The threats to the Great Barrier Reef are real and immediate, but if we respond now with action not apathy, there is hope.
We're mobilising a global network of Citizens, committed to taking action for the Reef and the planet. Our message to the world is that the Reef is still beautiful, inspiring and most importantly, worth fighting for.
Help us build a new social movement and become a Citizen of the Great Barrier Reef. By claiming your citizenship, you're not only helping the Reef – you're securing the future of the planet.
Visit the website