Are the winter blues getting you down? Book in a mini break and bask in the sunshine in Tropical North Queensland.
This five-day adventure through Cairns, Port Douglas and the Atherton Tablelands will give you a holiday glow and leave you feeling grounded and recharged.
ARRIVAL
Arrival into Cairns
Cairns is labelled the gateway to the tropics for a reason; from the breathtaking Great Barrier Reef to the ancient Wet Tropics rainforest, this regional city is literally sandwiched between two World Heritage listed sites.Knock off early from work on Friday or visit mid-week to experience the natural beauty of Tropical North Queensland on this short-stay itinerary.
Responsible luxury at Riley
Indulge in luxury with a clean conscious at Cairns' first five-star hotel in over 20 years at Riley, a Crystalbrook Collection Resort. From the paperless check-in, recycled wooden room key and absence of plastic drinking bottles and straws at the resort's three on-site restaurants, the subtle touch points of sustainability woven through the property is refreshing.
Spend the afternoon lounging in a cabana by the pool, sip on one of their signature cocktails overlooking the ocean at rooftop bar, Rocco, or book in for some me-time at Eléme Spa.
Sunset at Prawn Star
They say good things come in threes and Prawn Star has the winning combo; incredible fresh seafood, a priceless location at the Marina and a laid-back atmosphere encapsulating the region's charming tropical vibes.
Dangle your feet over the side of the docked fishing trawler as you wash down fresh prawns and oysters with a cold glass of wine or beer at only $5 a pop.
Allow yourself to slowly unwind as the boat gently sways with the ocean and watch the golden sun dip behind the grand mountains.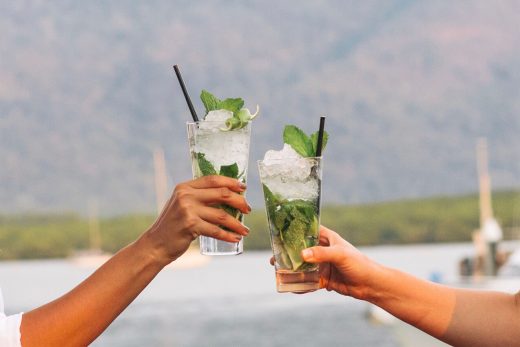 Dine at Salt House
You may have heard that Cairns comes to life after dark, which is definitely the case, but that doesn't mean you need to be out until the early hours of the morning to experience its magic.
Next door to Prawn Star is what's considered an institution in the region. No trip to Cairns is complete without truly tasting the tropics at the Salt House.
With one good-looking menu, dominated by local and seasonal product, expect a dining experience to treat your taste buds before you move to the bar or back to your luxe hotel room.
Dreamtime Dive & Snorkel
A trip to the Great Barrier Reef evokes a feeling of remarkableness as you discover the myriad of colours and marine life amongst the coral gardens that lay below. Add another level of wonder on Reef Magic's Dreamtime Dive & Snorkel, an incredible reef tour from Cairns weaving Indigenous story-telling into your experience.

Be welcomed by Indigenous rangers, traditional custodians of the Great barrier Reef, who'll share the Dreamtime creation story of the reef alongside marine biologists, on hand to help you understand the detail of the world's most biodiverse ecosystem.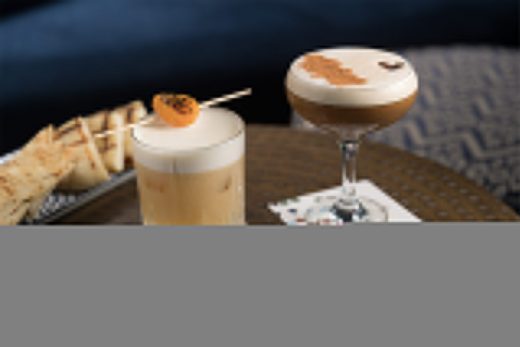 Rooftop bar sunset drink
It's been a big day, but don't stress, your walk to pre-dinner drinks is about as short as it gets. Freshen up in your room and catch the last sunrays of the day from Cairns' only rooftop bar, brand new Rocco. This local hotspot is the perfect spot to reflect on your day.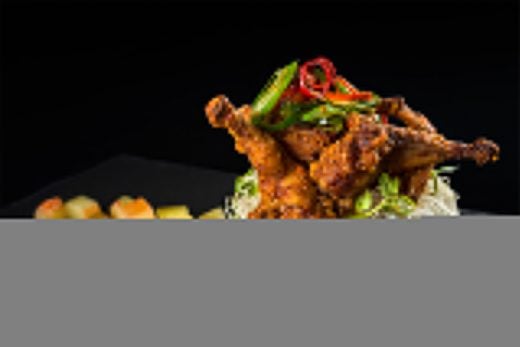 Dinner at Ochre
When your stomach begins to rumble, head south along the Marina towards the large catamarans, letting your nose guide you to Ochre Restaurant.
Prepare for a serious unique pop of flavour as you taste real Australian native foods.
Salivate over carefully crafted native foraged ingredients turned into modern exquisite cuisine for a dining experience to remember.
Day 3
Atherton Tablelands
Josephine Falls
World Heritage rainforest and rolling hills call your name today. Pick up a hire car and travel one hour south, past the iconic cane fields, to the popular rainforest haven of Josephine Falls; a tiered waterfall tumbling from the foothills of Queensland's highest mountain, Mt Bartle Frere.
Dip your toes in the crystal-clear refreshing water or channel your inner wild child and slide down the natural waterslide.
Once you've cooled down, continue southbound to the Palmerston Highway, a gentle road winding through the rainforest and farmlands to take you to the Atherton Tablelands.
Mungalli Creek Dairy
Situated in the heart of Mungalli Creek Dairy sits the original farmhouse, restored into a must-visit cafe for many travelling along the Tablelands foodie trail. The Farmhouse offers expansive views over the rainforest, Johnston River Gorge and Queensland's highest peak, Mount Bartle Frere.
Sample a range of Mungalli's biodynamic, gourmet cheeses or sweet treats while peeking through the windows of the production line – the food doesn't have to travel far to get from paddock to plate here. Stock up on local jams, chutneys and chocolate before hitting the road again.
Millaa Millaa Lookout
Rain, hail or sunshine, one of the most superb vistas in the Atherton Tablelands unfolds from Millaa Millaa Lookout. To find this vantage point, continue up the Palmerston Highway before turning onto East Evelyn Road.
A picture perfect place to enjoy a picnic, take some happy snaps and soak in the 180-degree views over the region's undulating hills and paddocks.
 Stay at The Canopy Treehouses
Escape to the heart of the rainforest at The Canopy Treehouses, an eco-resort offering an authentic wildlife experience like no other.
Doubling as a wildlife sanctuary, stay in one of six private treehouses and enjoy the company of resident Cassowaries, rare Lumholtz Tree Kangaroos and endangered Green Possums.
Take a short venture to spot the shy and intriguing platypus which thrive in the river on site and relax in your treehouse as possums and pademelon wallabies visit your balcony each night.
Day 4
Vlasoff Cay and Port Douglas
Heli-picnic at Vlasoff Cay
Make your way back to Cairns via the Gillies Highway or Kuranda Range Road and take to the sky this morning on a scenic helicopter ride to remember. Soar over the world's largest coral reef before descending onto your own private sand cay for a couple of blissful hours.
Let GBR Helicopters take you to Vlasoff Cay to graze on a gourmet picnic, lounge on deck chairs, swim in azure blue waters and stroll across the white powder sand.
Champagne breakfast anyone?
Great Barrier Reef Drive to Port Douglas
You may think that this morning was the epitome of picturesque, but the Great Barrier Reef Drive is no stranger to making it on Australia's most scenic road trips lists.
Sandwiched between the Wet Tropics Rainforest and Great Barrier Reef, it's the only highway in the world where you can cruise between two World Heritage Areas.
Make a pitstop at one of the many beautiful beaches that line the coast and watch hang gliders launch from Rex Lookout before reaching the capital of barefoot luxury, Port Douglas.
Pullman Port Douglas Sea Temple Resort and Spa
Let out a low whistle as you walk into Pullman Port Douglas' foyer – flanked by a 3,000m² lagoon pool, the hotel's grandeur is undeniable.
Once you've settled into your room, you won't have to be told twice to put on your swimmers and test the waters. Enjoy a cocktail from the Pool Bar before lunch at ALUCO, a contemporary restaurant inspired by the flavours of the tropics.
Sailaway into the Sunset
Has a day ever been more exceptional than today? Continue the trend on a luxury sunset sail with Sailaway Port Douglas. Serenity kicks in when the boat sets adrift in the coral sea as the sun sets over the majestic Daintree mountain ranges.
Departing at 5pm and returning at 6.30pm, use this 1.5hrs to unwind, relax and reflect on the last few incredible days.
Dinner at Salsa Bar & Grill
The vision of a relaxed Queensland portside town residence, Salsa Bar & Grill invokes a sense of nostalgia coupled with a contemporary and mouthwatering menu.
The international flavours highlighting local produce has kept locals coming back for over 22 years – an obvious choice for dinner while in the tropical town.
End the night with their famous Chocolate Cointreau Soufflé, before returning to the Pullman which now looks more spectacular lit by flaming lamps lining the pool.
Optional Detour – Jimmy Rum's Mixing Lounge
Not yet ready to retire? In the heart of Port Douglas yet somehow a world away, you'll find Jimmy Rum's. It's the kind of establishment you'd expect to find down a funky laneway in the middle of an urban centre – a dark and mysterious prohibition style bar with an impressive selection of speciality drinks.
Minimising wastage is a huge part of the lounge's philosophy, with bartenders encouraged to be creative with ingredients that would otherwise be thrown away.
Day 5
Indigenous connection
Mossman Gorge Ngadiku Dreamtime Walk
Let the knowledge of the local Kuku Yalanji Aboriginal people astound you on a guided walk through the ancient rainforest their people have called home for tens of thousands of years.
This spine-tingling experience begins with a smoking ceremony that cleanses and wards off bad spirits as you are welcomed to their country. Sample bush tucker, discover the uses of bush medicines and learn how to make soap and ochre paint.
Lunch at Thala Beach Nature Reserve
Dine in the canopy at Osprey's Restaurant after a revigorating spa treatment, embracing the lush surrounds and breathtaking views over the Coral Sea.
Expect to hear the beautiful songbirds before you see them, a nest perched in a close by treetop invites many to share their musical sounds.
Optional Detour – Beachfront degustation at Palm Cove
Swap the treetop dining of Thala Beach Nature Reserve for a short trip to iconic Palm Cove. Considered the ultimate beachfront restaurant in Tropical North Queensland, Nu Nu is a favourite, and a top culinary experience in Australia.
Let the ocean breeze, tropical vibes and mouthwatering flavours take over for your final hours in paradise before heading home. If you have time release any final tension with a signature massage at Alamanda Day Spa before lounging by the infinity pool overlooking the ocean through the swaying palm trees.
Explore more
A diverse and naturally beautiful landscape, Tropical North Queensland is a destination to return to.