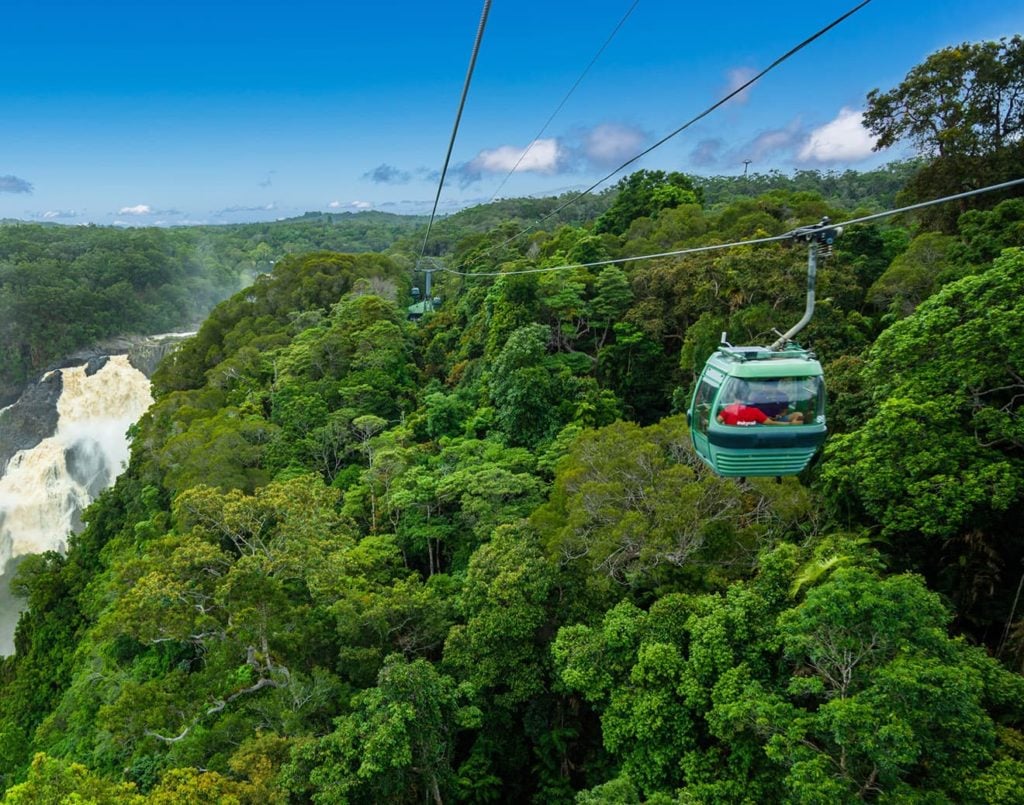 Receive a complimentary digital photo per booking with a $19.95 value. This is for bookings made ONLY direct to Skyrail via our website for duration of campaign. T&C's apply.
Skyrail Rainforest Cableway
Unlock the secrets of the world''s oldest tropical rainforest and learn about ancient plants and animals that existed long before dinosaurs roamed the earth and whose descendants can still be seen in the rainforest today. Explore Red Peak on complimentary ranger-guided boardwalk tours and see the immersive Rainforest Discovery Zone. Discover more at Barron Falls where The Edge Lookout perfectly complements the unimpeded panoramic views of the gorge. Ensure you get the most out of your experience in the rainforest by downloading the Skyrail Interpretive App and Audio Guide to place the story of the rainforest directly in your hands. Skyrail Rainforest Cableway - $55.00 one way per adult, $27.50 per child and $137.50 per family (one child goes free).
Please check operator's website for full terms and conditions.
Valid for bookings made until 1 December 2019, for travel until 30 June 2020.