If you're looking to connect with nature and discover a rainforest that's the oldest, longest and largest in Australia, go behind the foliage with this guide to the five precincts of the Wet Tropics.
Enid Blighton might have written about the Famous Five, but they've got nothing on Mother Nature's quintuplet – the five precincts that make up the World Heritage-listed Wet Tropics Rainforest. This stretch of green runs from Townsville's south to Cooktown's north, packing everything from dry woodlands to misty mountains into 894,420 hectares of UNESCO-protected rainforest.
That's not where the wow factor starts and stops either; within the Wet Tropics you'll find the stuff of Attenborough documentaries with 663 species of vertebrate animals, 230 butterfly species and 135 dung beetles – if you're counting! With more than 2800 vascular plant species (of which 700 are endemic to this area), it should come as no surprise that planning your adventure to this bioregion needs more than a quick chat with Siri to decipher where to go.
For a rainforest with convenience: Cairns and Surrounds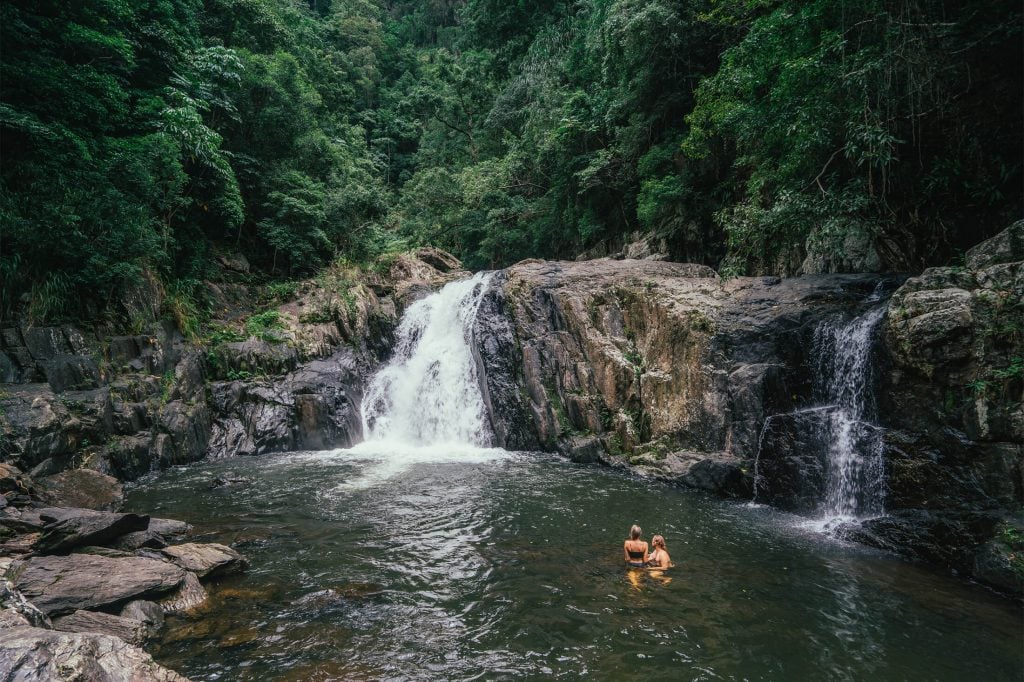 Need an express lane to discover 130 million years of rainforest wonderland? Cairns and Central Coast cuts travel time, not the rainforest experience, for visitors on a schedule. You'll find it 15 minutes from your Cairns hotel doorstep, with more transport options (car, foot, cableway) to discover it than you can poke a hiking pole at.
For the kind of rainforest experience that doesn't get your trainers dirty, join Skyrail Rainforest Cableway to glide over the canopy from their Smithfield Terminal to Kuranda's 328m heights. Keep your camera handy (especially if you upgrade to a Diamond View gondola with a glass floor) as you glide right through Barron Gorge National Park.
For a waterfall and waterhole that you can actually swim in, point your bonnet to Cairns' most accessible waterfall, Crystal Cascades, a short self-drive from the CBD for a taste of the tropics without any of the commute to find it.
Must see natural attraction: Barron Falls, the thundering waterfall which makes news headlines each wet season. You'll get a cracking view from Skyrail's Barron Falls Station which overlooks these 125m falls.
For a rainforest that's more jungle than manicured: Northern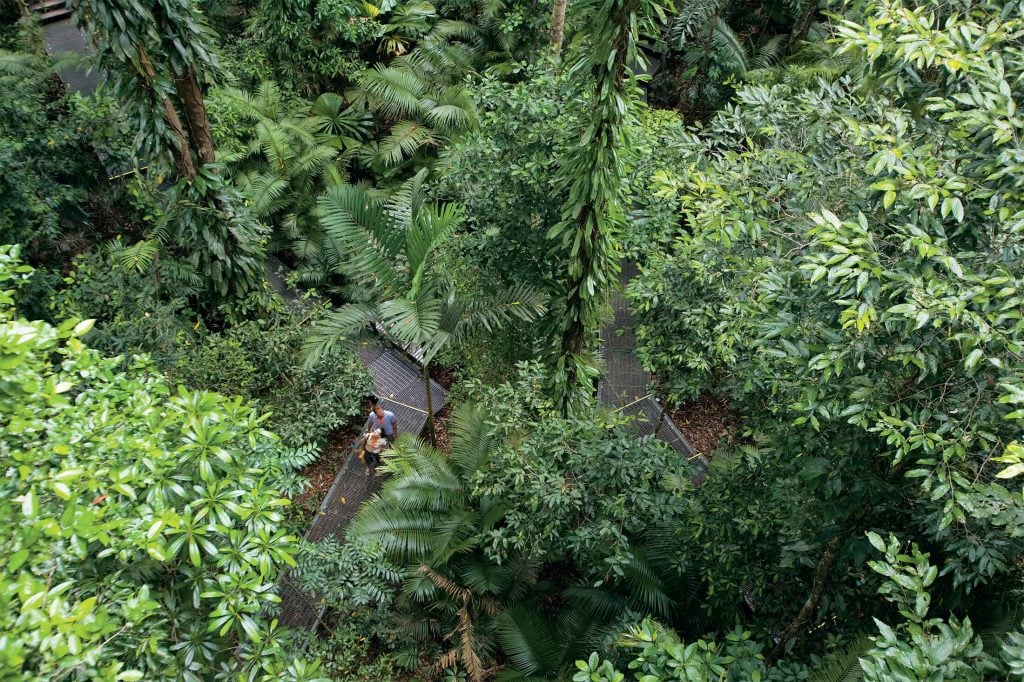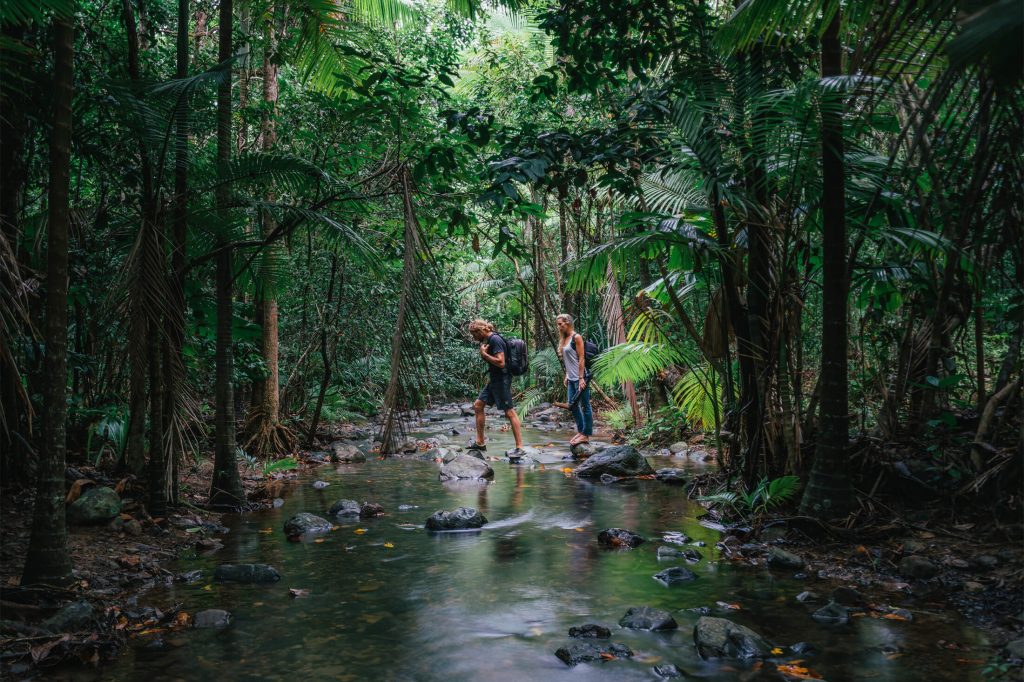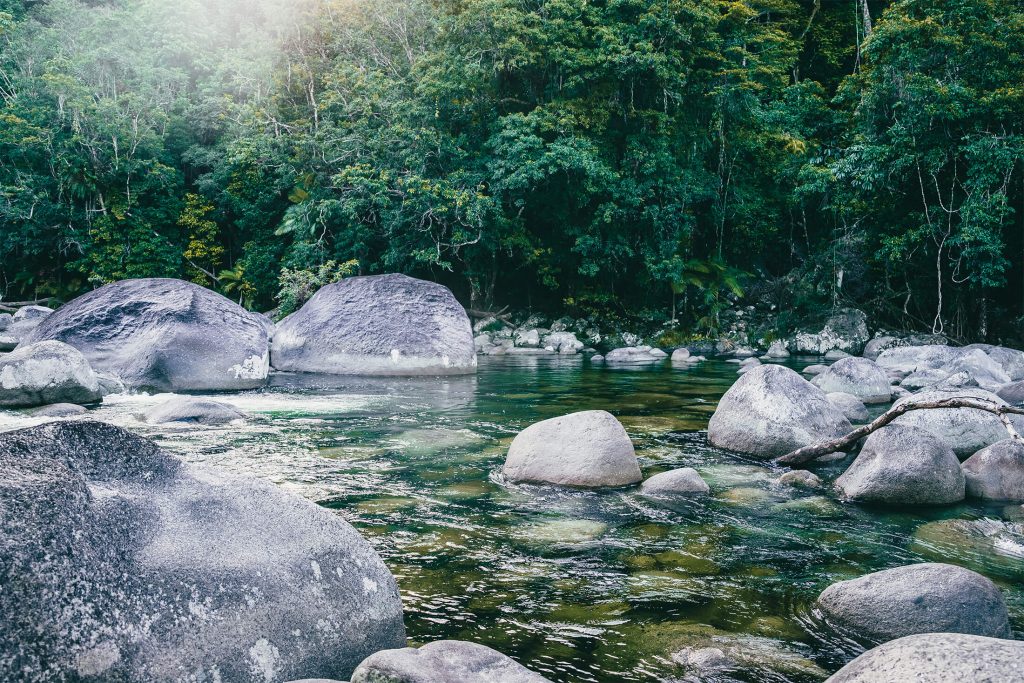 To experience the kind of rainforest that inspired James Cameron's Avatar, set your GPS just north of Palm Cove for the Wet Tropics' northern frontier. It's home to the famous Daintree Rainforest whose trunks, branches and wildlife leave clues that Australia was once connected to Antarctica.
More than just a natural history museum, walking amongst the Daintree Forest's reality makes Navi seem less like a fantasy. Keep your eyes skyward; some of the Kauri trees in the northern precinct could rival the Statue of Liberty in size, reaching for the sunlight up to 45 metres above the forest floor.
For a birds-eye-view of the canopy, the Daintree Discovery Centre will take you to great heights via boardwalks 23 metres high.
Don't leave the Daintree without: Visiting Mossman Gorge Discovery Centre, to discover the cultural significance of the Wet Tropics Rainforest to the Kuku Yalanji people.
For a rainforest at great heights: Tablelands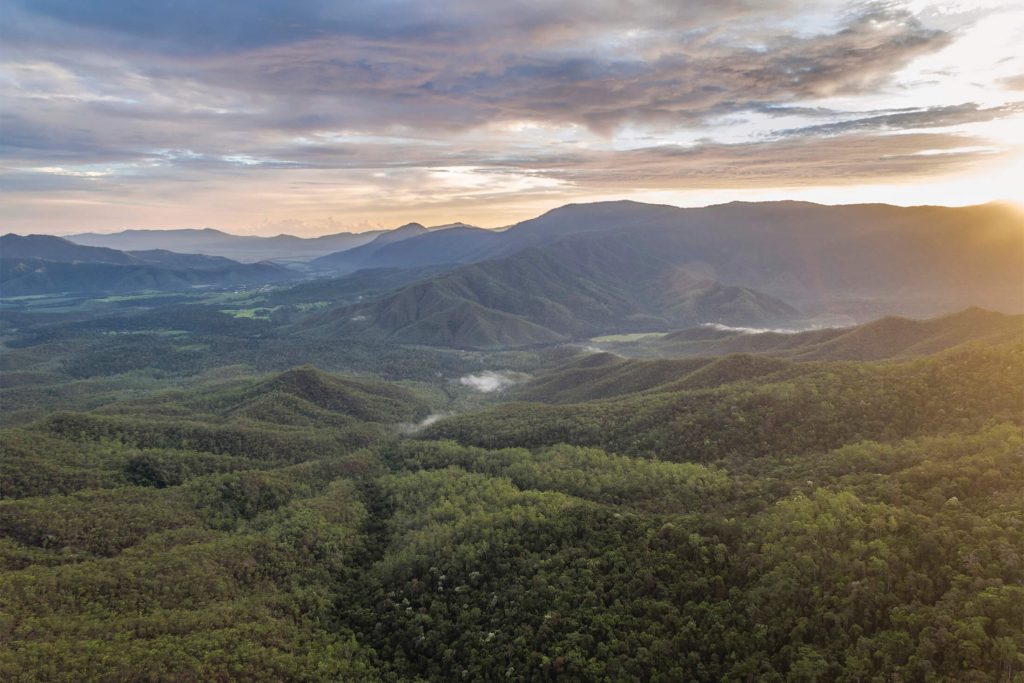 Not all rainforests are born equal, and the Tablelands section of the Wet Tropics proves overachievers aren't just found in the academic or sporting field, they form in the natural world too. In fact, the flora and fauna is so outstanding in the Tablelands precinct James Cook University professor Stephen Williams crowned labelled the Southern Atherton area, "the most Biodiverse location in Australia".
If you're looking for all things fury or feathered, the Tablelands offers a real life Animal Planet. This section of the national park is the epicenter of fauna, with more animals than any of the other Wet Tropics precincts.
Explore the volcanic landforms that make the Tablelands so famous with a trip to the two crater lakes (Lake Eacham and Lake Barrine) along with Australia's tallest town, Ravenshoe. You'll find the Tablelands 80km from Cairns, best explored via the Gillies Highway, which tucks 263 bends into 19km of road and 800m of elevation – making it a road trip of Top Gear proportions.
Keep your camera handy for its most famous face: Lumholtz Tree Kangaroos are found in this neck of the woods. You'll have to be lucky to see them – but you usually have a good chance of spotting them in the trees above the entry to Nerada Tea Plantation.
For a rainforest with plenty of walking tracks: South Central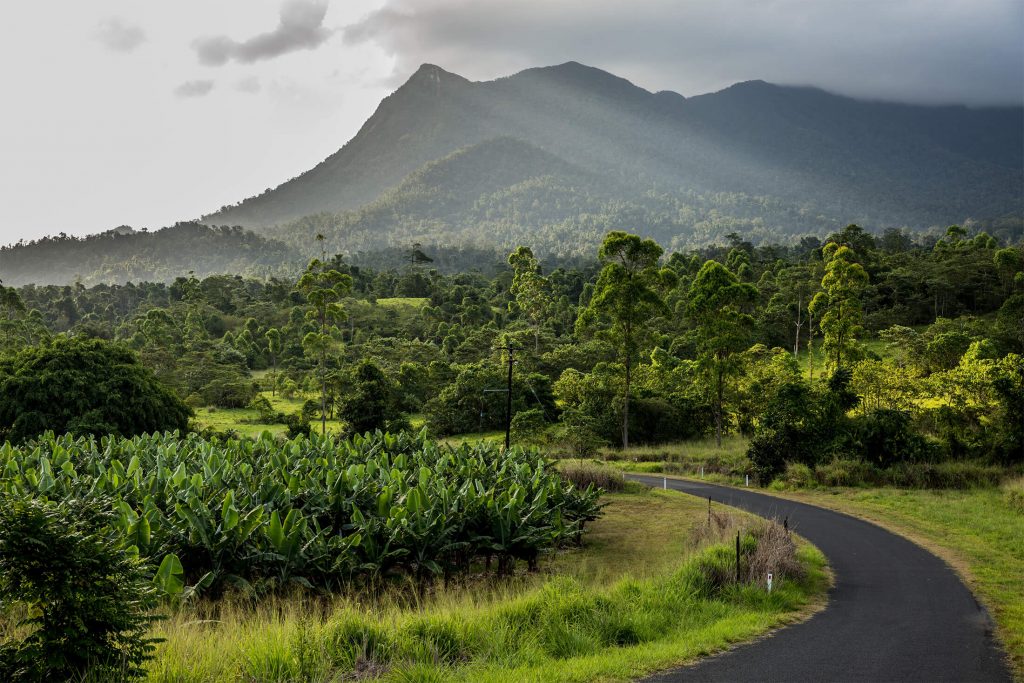 It's hard to know what's more famous in the South Central section of the Wet Tropics, its waterfalls or its cassowaries, the prehistoric bird which gives this area its other name – the Cassowary Coast.
Putting the 'wet' in Wet Tropics, the mountains and valleys of the South Central precinct are undeniably the dampest. But don't let a bit of mist rain on your bushwalking parade. The bushwalking is good in these parts – but that should come as no surprise since the Wet Tropics packs 150 managed walks and 200 visitor sites into its boundaries.
If you're more of an ambler than a hard-core hiker, set your sights on Mission Beach's walking tracks which have been graded to suit the slower holiday pace. To explore with four wheels rather than two feet, the Kirrama Range Road has re-opened after a decade of closure, winding its way from Kennedy to Blencoe Falls. As far as drives go, it's like a hype-reel of the Wet Tropics with rainforest, eucalypt woodland and waterfalls and postcard-worthy views from the top of the range.
Lace up your hiking boots for: If you're a serious hiker, a jaunt up Queensland's tallest mountain Mount Bartle Frere or Bellenden Kerr (the second tallest and wettest place in Australia) will add bragging rights to your next dinner party.
For a rainforest that's less rain and more forest: Southern
If you thought you'd seen everything a rainforest could offer, a trip to the Southern precinct will prove that 450km can make a world of difference when it comes to foliage. This is the dry end of the tropics, and the southern section of the Wet Tropics resembles little of its northern frontier. Down here, hoop pines replace the kauri pines and jungles are replaced with eucalyptus and dry open woodlands. This range country was built for driving, so hire a car and hit the tarmac of the Paluma and Seaview ranges.
Can't miss wonder of the North Queensland World: Wallaman Falls, aka the longest single drop waterfall in Australia. You'll find it just west of Ingham, which makes picking up Italian deli treats like vanilla-filled cannoli not just a nice-to-do, but an essential pit-stop.