Beaches and bars are a match made in heaven – especially in the tropics, where any excuse to down a cool beverage is welcomed. Here are some of the coolest waterfront and beach bars Tropical North Queensland has to offer.
Bibesia Restaurant & Cocktail Bar, Mission Beach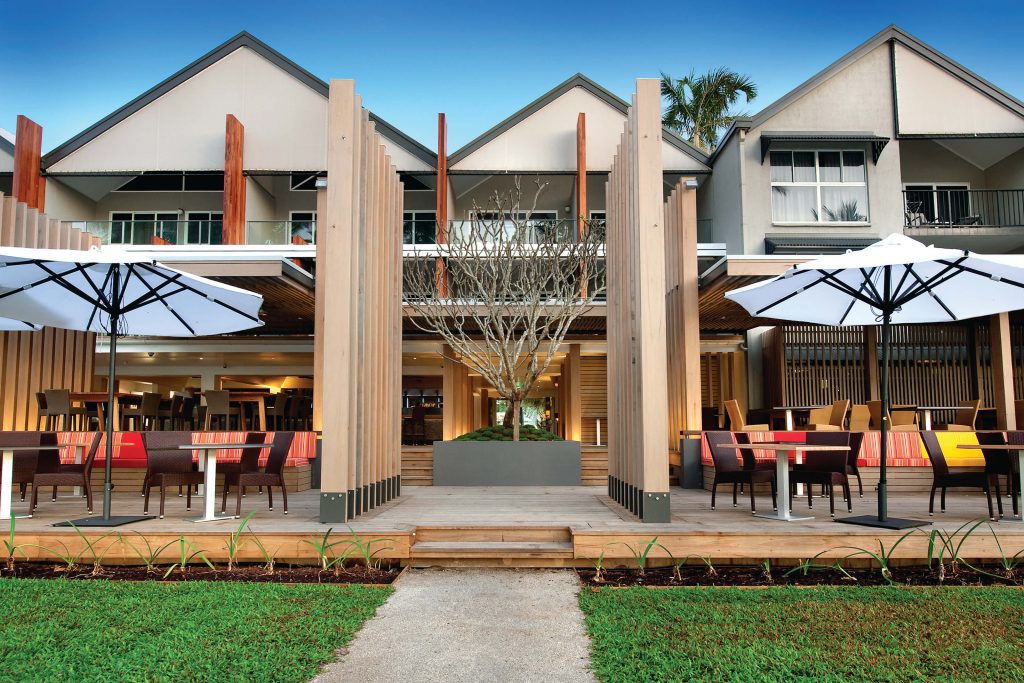 Channel your inner Goddess at Bibesia, named after Bibesia, Roman Goddess of beverages (who knew such a divine creature existed), alongside her partner-in-crime Edesia, Goddess of Food, who traditionally presides over feasts. Now we're talking! This terrific twosome were considered divine spirits of food and wine, casting kohl-rimmed eyes over tables to ensure food and drinks flowed freely. Settle into a table on Mission Beach beneath the palms overlooking Dunk Island with a cool cocktail and prepare to be tantalised at Castaways Resort & Spa.
Salthouse Restaurant & Bar, Cairns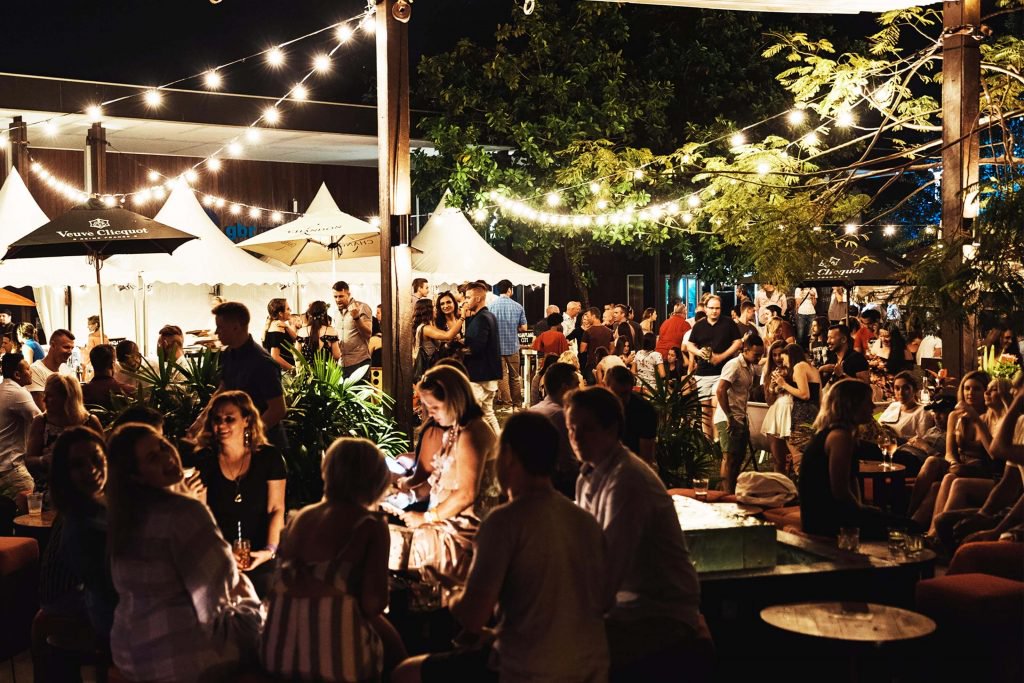 Probably the best known waterfront bar in Cairns, Salt House needs little introduction. Capitalising on their stunning location wedged between the Cairns Esplanade and Cairns Marlin Marina, it's all about alfresco drinks, dining and grooving to live music. The bar area at Salt House is also the best seat in the house for sunset as it dips down over the mountains behind Cairns. The restaurant offers privacy away from the nightlife with a delicious menu focusing on fresh, local produce put together by chefs in a very cool, open plan kitchen.
The Beach Shack, Kewarra Beach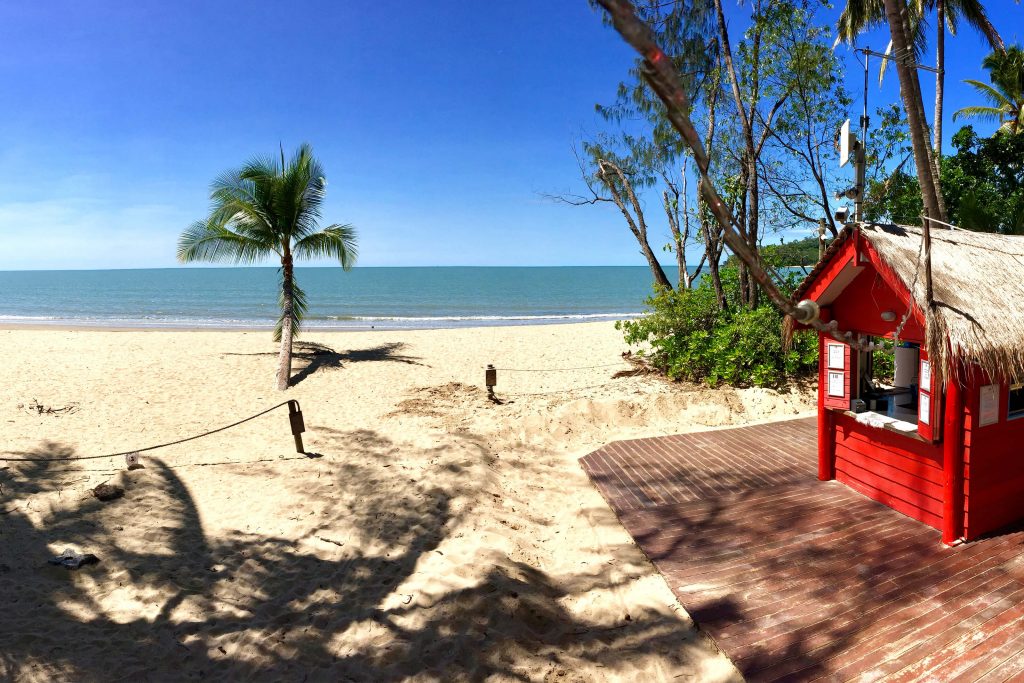 If this little hidden watering hole was any closer to the beach, you'd need a snorkel to get a drink. It's a delightful little barefoot bar attached to Kewarra Beach Resort & Spa in the Cairns northern beaches. Open seasonally from May to December and on Fridays and Sundays only, you'll need to book a table weeks in advance to savour this little treasure. Live music creates a Jimmy Buffet-like setting for shoes-off dancing, while wood-fired pizzas go down a treat. Then there is the Coral Sea view in all its kick-butt glory. One of the best.
Mondo on the Waterfront, Cairns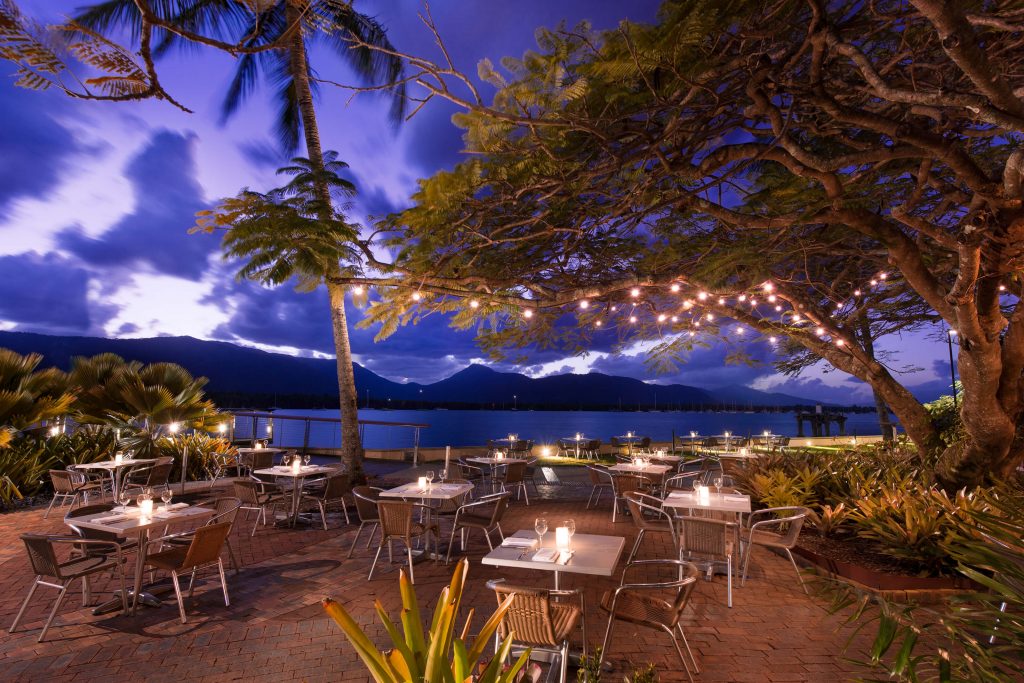 Overlooking Trinity Inlet and at the southern end of the Marlin Marina, Mondos has a large alfresco seating area within a whisper of the water. Part of the Hilton Hotel, don't let the five star hotel connection fool you: it's got a relaxed easy-going vibe, typical of Cairns. It's a great spot for people watching too, thanks to the popular walking/jogging trail that lines the waterfront.
Corrugation Bar, Cape York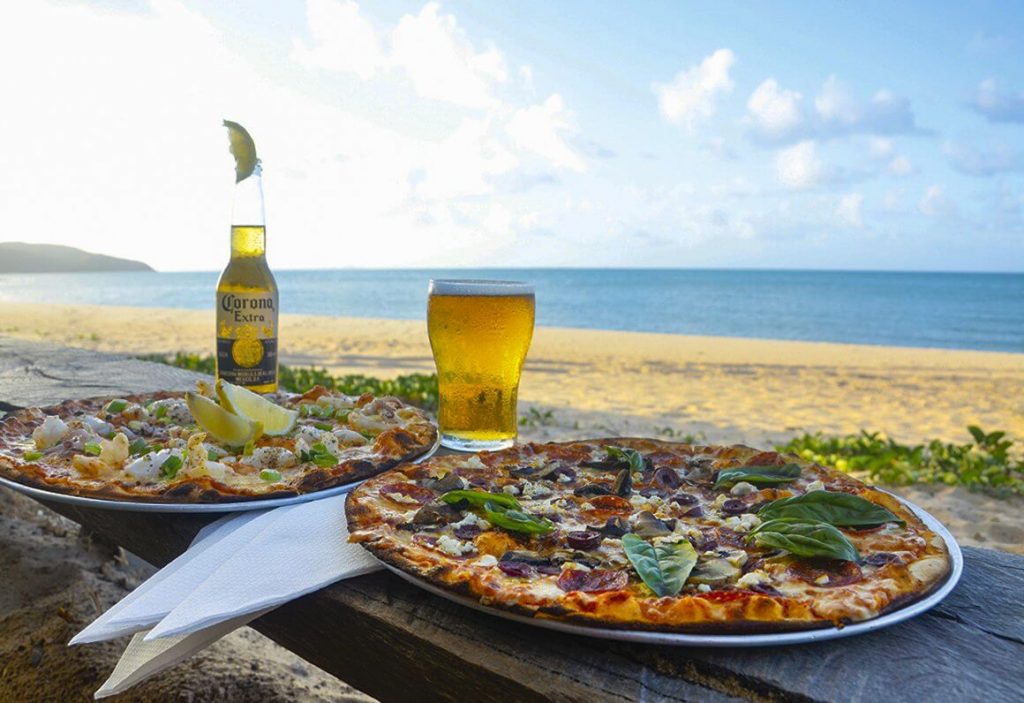 How convenient (and very Aussie…) to find a bar at the tip of Cape York. Serving the most northern tap beer in the country, the Corrugation Bar is the closest bar to the northernmost point of Australia. Admittedly, there's not a lot of competition in these parts – if you were any further from the southern metropolis and their citified civilisation, you'd almost be in PNG, which is definitely part of this place's charm. It's all about kicking back on Punsand Bay's beachfront with views across the Torres Strait and Arafura Sea at Cape York Camping. Slake your thirst or tuck into 'the best wood-fired pizzas outside of Italy' after an epic Cape York roadtrip.
Karumba Sunset Tavern, Gulf of Carpentaria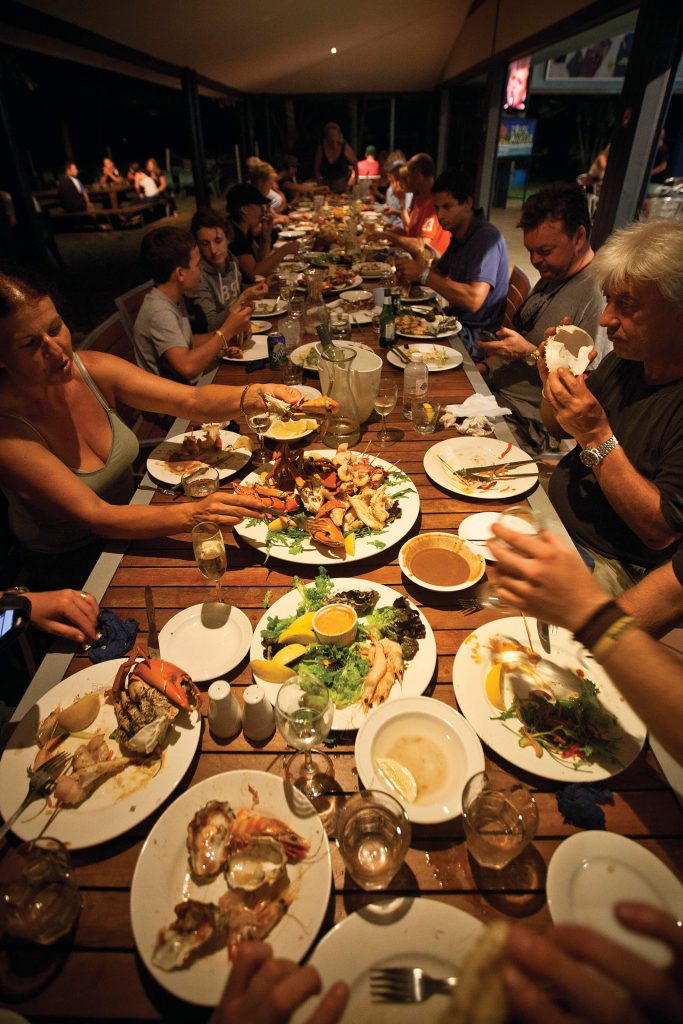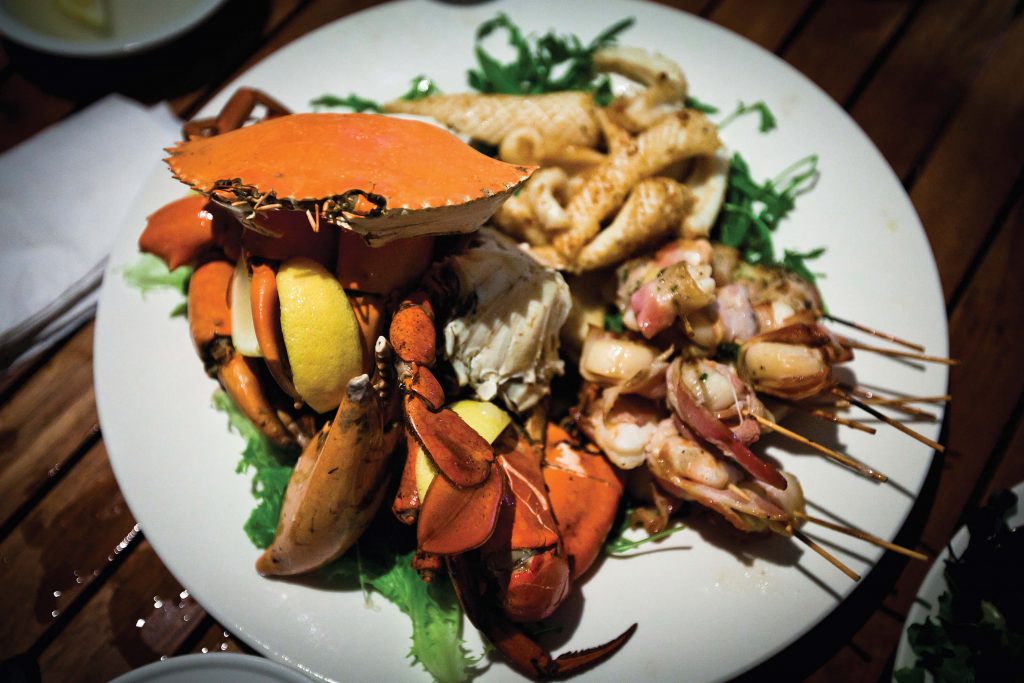 Sunsets over the ocean are rare in Tropical North Queensland unless, of course, you're plonked along the coast of the Gulf of Carpentaria. Karumba Sunset Tavern is one of the best spots to grab a cold drink as the sun dips down over the water. Frequented by those detouring along the Savannah Way or fishing-folk in the know, the sunset isn't the only thing putting this tavern on the map. Serving up mud crabs the size of a dinner plate and prawns bigger than your hand, it's pretty easy to tell that seafood is a specialty at this quiet watering hole.
L'Unico Trattoria Italiano, Trinity Beach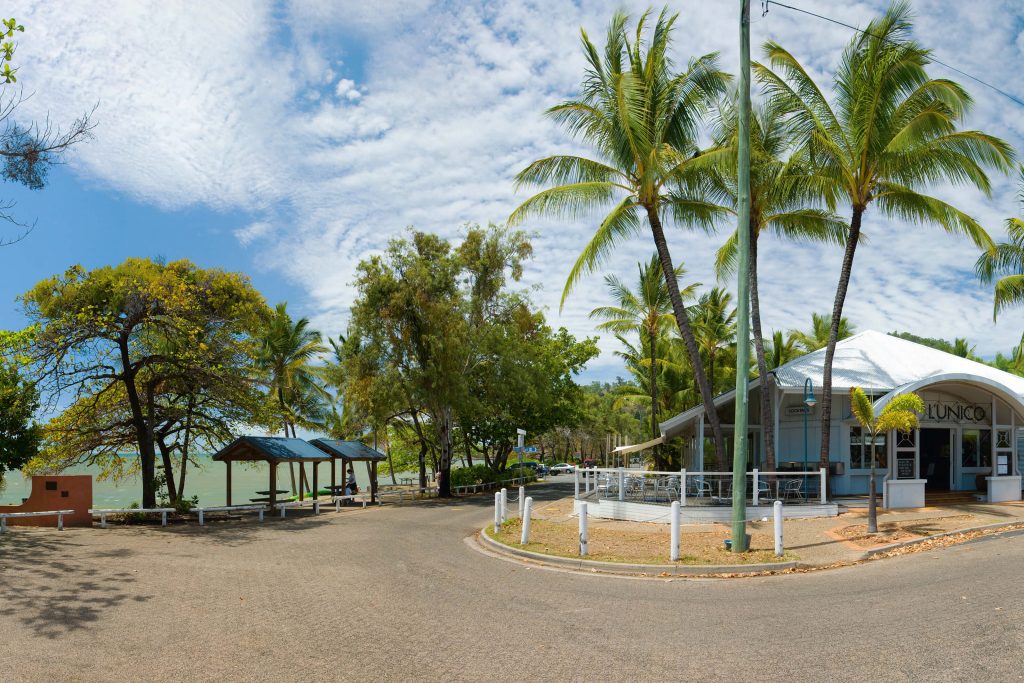 Their business card says L'unico Trattoria Seafood Restaurant, but most locals know the place on the beachfront at Trinity Beach simply as Lunicos. Officially it's a restaurant, (a great one at that, with a fabulous location) but it's equally well known for its corner bar as a spot to chill out and relax over a cold Corona. Do yourself a favour and pop in for a late afternoon drink and stay on for dinner. That is, if you can get a table – it's pretty popular.
Port Douglas Yacht Club, Port Douglas
If there's one thing that yachties know about, besides all that technical knowledge about warps, weather and wind angles, it's where to find a decent waterfront bar. All they need to do is step off their yacht and swagger down the dock to where the beer flows freely at the Port Douglas Yacht Club. The drinks and tall stories are backed up with equally abundant food to satisfy a sailor's hunger. No need to bring your own boat, everyone's welcome. You can leave the dinner jacket at home though – it's not the New York Yacht Club!
Foxy's Bar on Fitzroy Island, Cairns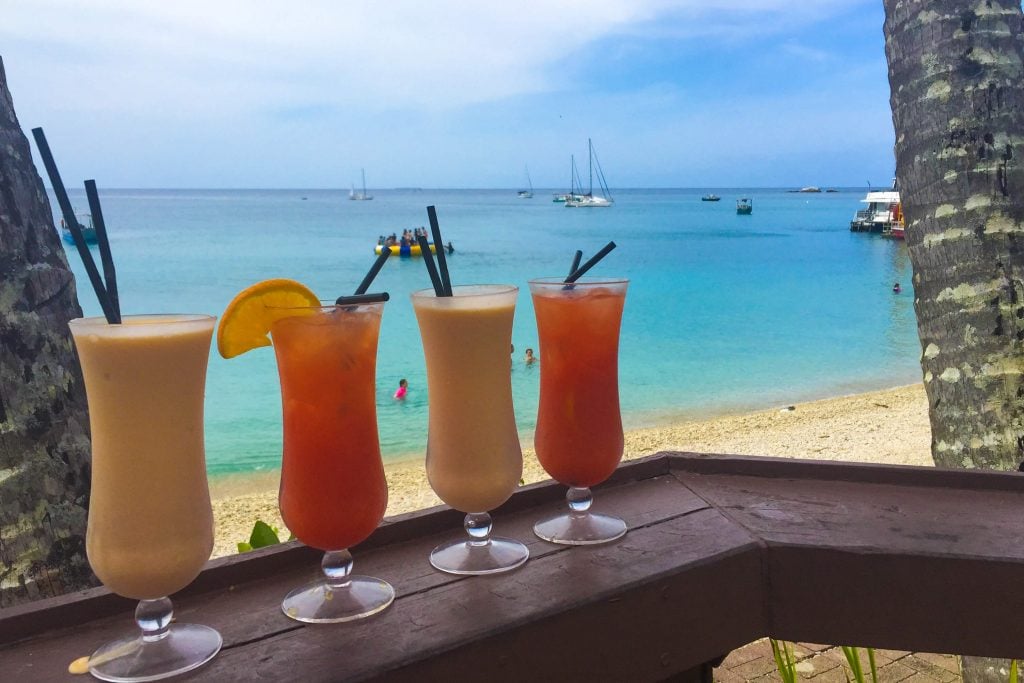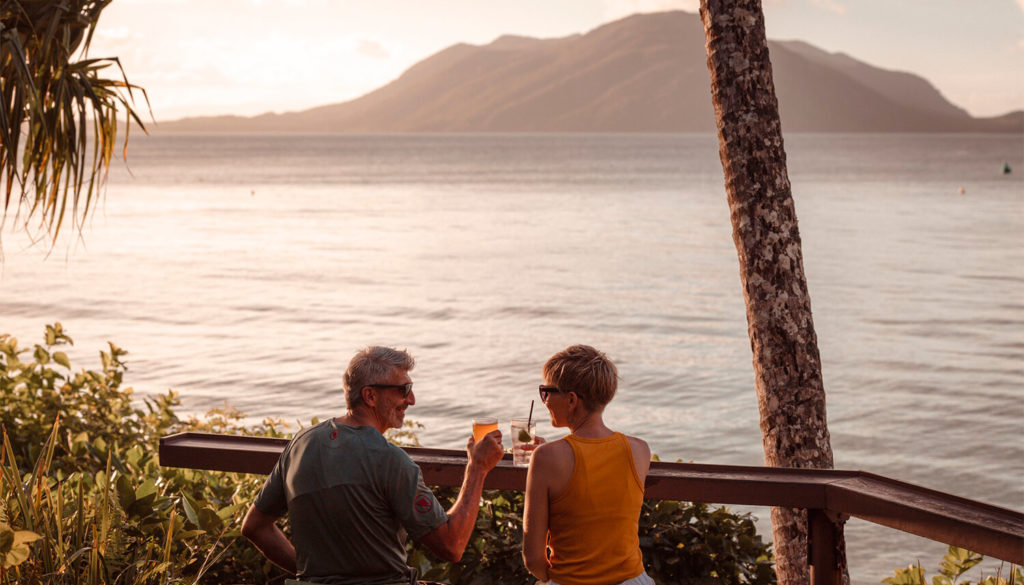 If sipping a cocktail on an unspoilt tropical island sounds like your idea of a good time, you're in the right place. Foxy's Bar is situated right on the beachfront at Fitzroy Island. So, once you've explored the sheltered waters and fringing reef, dry off and admire the ocean views with a glass of something sweet in your hand.
You won't want to leave, so why not book yourself in for the night at Fitzroy Island Resort and enjoy two days of paradise? Foxy's opens late on the weekend with live entertainment, so slip those dancing shoes on and brace yourself for a boogie.
Hemingway's Brewery, Port Douglas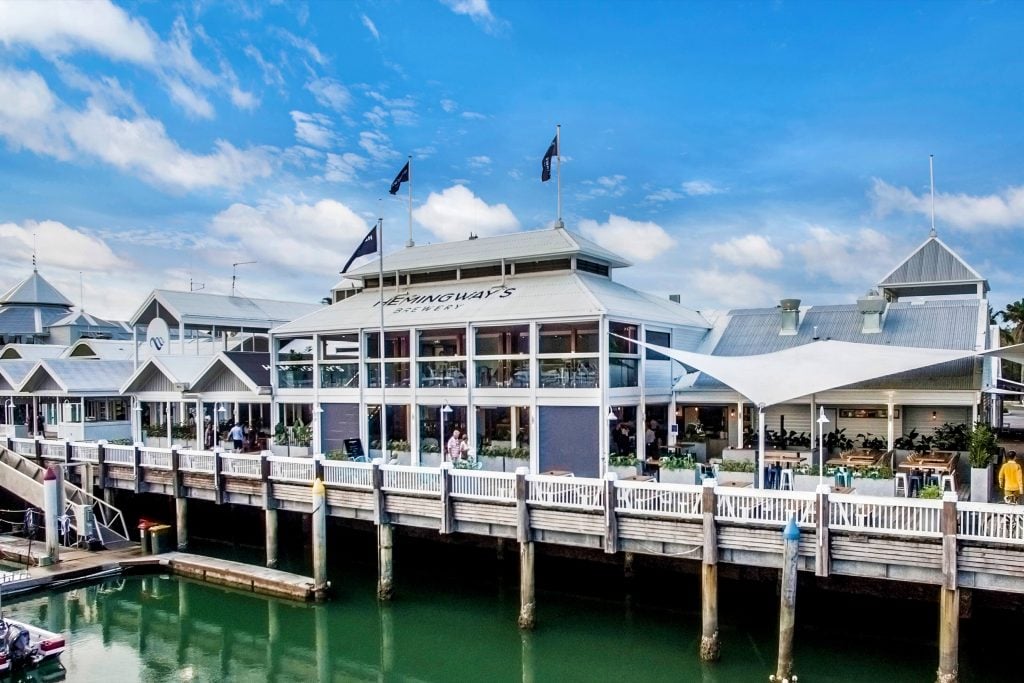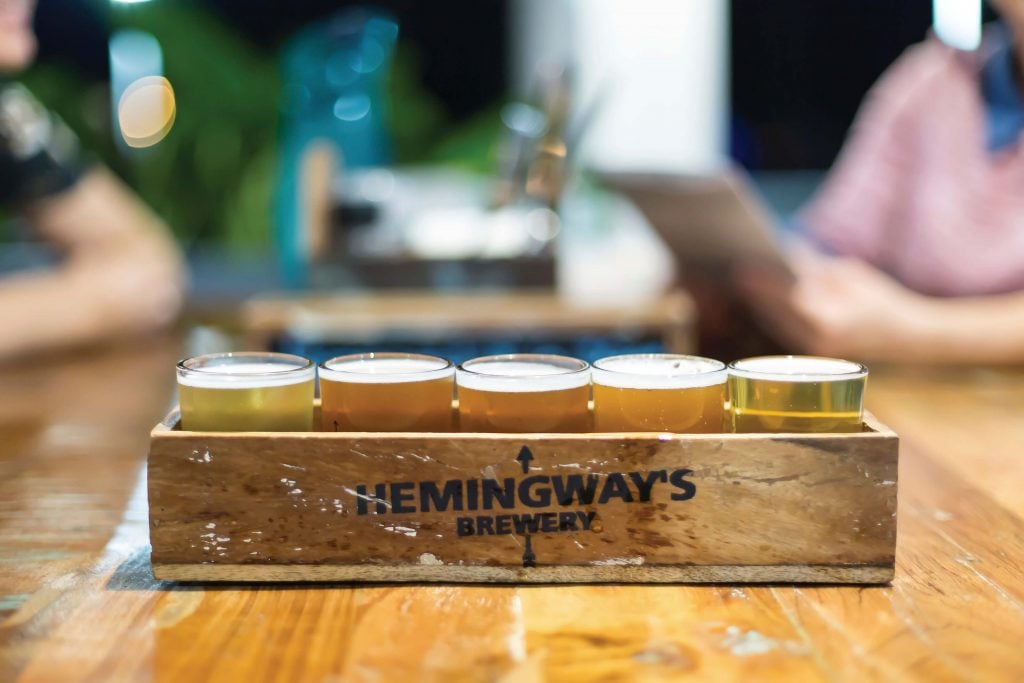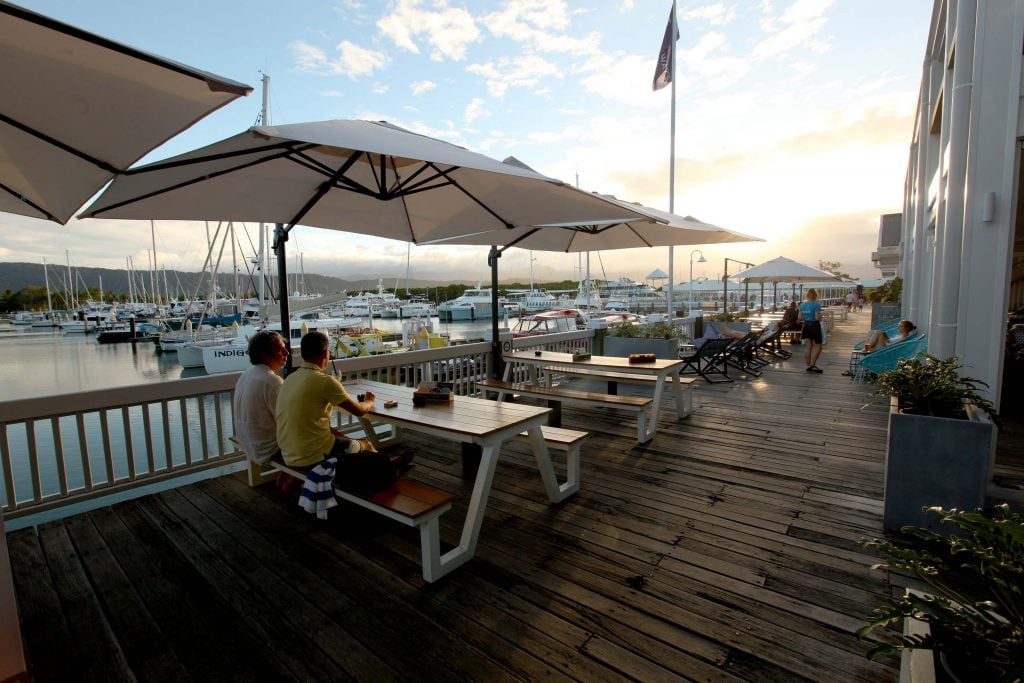 Enjoy a gastronomic experience with a freshly brewed twist at Hemingway's Brewery. At this Gastro Brewpub, authentic craft beer is developed on site, with each core beer carrying its own fascinating story relating to the area.
Pair your pint with delicious fresh local produce from a menu designed to complement the tropical climate and soak up the relaxed vibe on offer at Hemingway's as you admire the waterfront views.