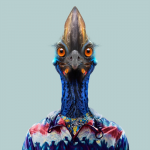 The drive to Cape York is an iconic Australian adventure. Craig Tansley ticks this epic journey off his bucket list on a tag-a-long tour with Adventure Trek and Tours.
I'd never figured myself for a 4WD enthusiast, nor had I thought much of road trips as a bona fide form of vacation. I figured they were a fine way to bring an ache on in your lower back, and to develop a sugar dependency courtesy of the lollies petrol stations display to profit from the monotony of your journey.
But a road trip to Cape York belongs in another category altogether. It's like a relic from another, more adventurous era; a journey to the tip of Australia will always be the most revered road trip in this country.
And so I find myself in the front seat of a Toyota Land Cruiser for the 1000km trek north from Cairns.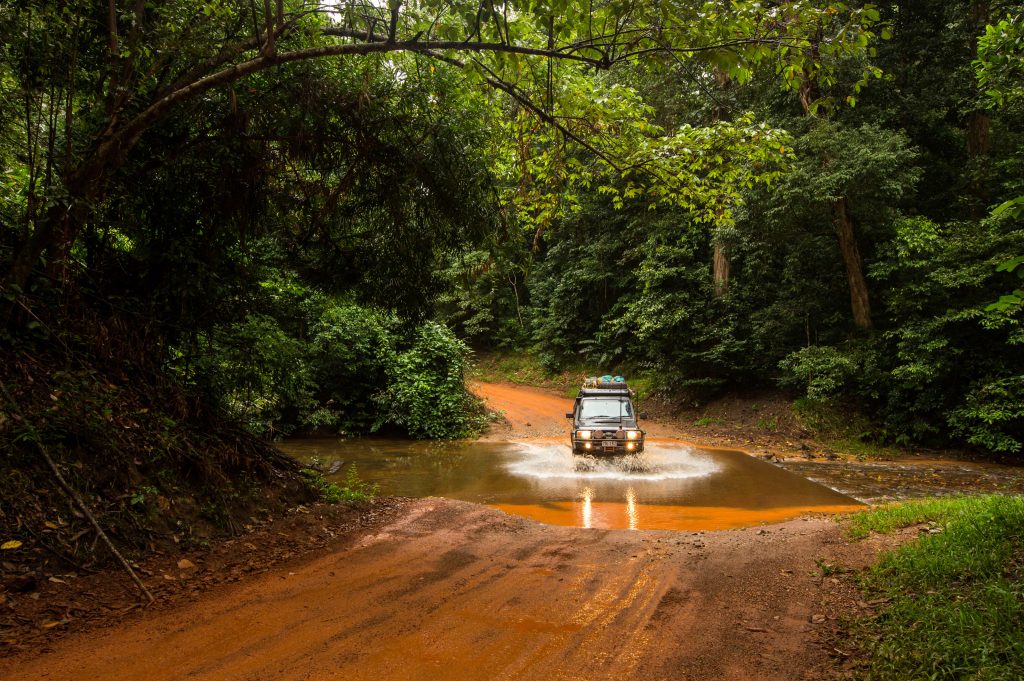 There are three main ways you can Cooktown this journey off your bucket list. Some will go it alone in their own 4WD (or a hire car). You might also take your own vehicle on a tour as a tag-along, with a guide coaching you through crossings requiring specific Cairns local knowledge.
Others, meanwhile, opt for the confidence and surety of a more accomplished driver on a tour. I chose the latter, securing a spot with Martin Josselyn from Adventure Australia Treks & Tours.
What you also mightn't know is that there are different roads you can take on your journey north; how tough you want to make your mission is often entirely up to you.
Drivers can follow the graded (and even paved for some of the way) Peninsula Development Road as far north as Weipa.
Josselyn is a Cape York four wheel-driving icon —he's been running up and down this track for more than three decades; he prefers the challenges of dirt tracks and flooded river crossings to anything with bitumen on it. Though these days, he reckons, there's people making it to the Tip in vehicles that wouldn't have got them halfway there even just a few years ago.
I'm expecting endless days of dry, dusty landscapes, but the reality's quite different. Oh sure, there's more red dust than you've seen in a lifetime, it'll fill your nostrils so you're sneezing it out for weeks.
The parched landscapes can be harsher than the lyrics of a Midnight Oil song ("Out where the river broke, The bloodwood and the desert oak, Holden wrecks and boiling diesel's, Steam in 45 degrees")
A road trip to Cape York belongs in another category altogether. It's like a relic from another, more adventurous era; a journey to the tip of Australia will always be the most revered road trip in this country.
But only a few hundred kilometres north of Cooktown, we head east to the coast for a change of scenery, passing by rainforest as thick as the Daintree and jagged mountain ranges close to the coast.
There are stretches of beaches here around Lockhart River that go on for 10km without a soul on them. Even if you stay on the direct inland road you'll pass through vast floodplains and inland lakes where thousands of rare birds gather to feed.
We stop nearby for lunches in national parks, paddling in freshwater swimming holes and under waterfalls to cool down.
After full days spent on the road, we stop most nights at roadhouses built beside the track north.
They're casual affairs – forget your fancy clothes at these places: steaks come straight off the grill, and should you desire red wine, be warned, in these parts it comes with ice cubes. But there's no more social setting anywhere in Australia. Travellers mix at communal tables comparing river crossings – there's a sense of community in these places that you won't find at any swanky hotel.
Mind you, the locals take great pleasure in putting the wind up those passing through.
Every roadhouse on the way north to Cape York has a freshwater creek to cool off in – that's why they built them where they did – and from the stories told, it seems that every freshwater creek has its very own salt-water crocodile.
I can't say for certain if these warnings are just to put carloads of travellers on edge, but I do know that Cape York takes you through some of the wildest territory left on the face of this earth; and only a fool would ignore any warnings.
Some river crossings near Cape York go all the way up to our bonnet. And there are tracks that'll rattle every bone in your body, though easier roads can often be found for those who prefer less adrenalin in their travels.
At some crossings we find 4WDs stuck in the water, where we pitch in to tow them out; it's what they do up here.
When we finally make the Tip, heading there just past dawn from our camping spot beside Torres Strait at Punsand Bay, I'm not sure how I feel.
For a week now, this has been our mission: make the Tip at all costs. But bashing your way through some of the wildest landscape left on earth makes me understand the quintessential Aussie knock-about sense of adventure is far from dead. And there's a big part of me that wants this adventure to carry on for much, much longer.
A note to self drivers:
Adventure Australia Treks & Tours offer a 10-night/11-day premium tour, including meals, accommodation and attractions for $6950pp (or $2500 as tag-along).
Plan your trip for sometime between June and October in the dry season. During the wet season, rivers become unpassable and dangerous.
Carry two spare tyres.
Add onto a standard 4WD with the extras you'll need – make sure you have a bull bar, two recovery points and a snorkel if you plan to get off the beaten track.
Be croc-wise – don't linger near river edges, salt-water crocs will venture into freshwater rivers and creeks too, so don't assume you're safe.
Take at least two jerry cans of extra fuel – the service stations are spread out and you'll use a lot more fuel on corrugated roads and during river crossings.
Don't rely on your mobile phone, they won't work in most of Cape York. Use either a UHF or HF Radio.
Travel lightly and leave only footprints (and tyre tracks!), ensure you are not illegally accessing private land and only have fires in designated areas when it's safe to do so. Read this guide on How To Be a Cape York Thoughtful Traveller for more information.