Kids restless and suffering cabin fever? Let them release that pent-up energy by ziplining over a crocodile, exploring underwater coral gardens or venturing through the Southern Hemisphere's largest butterfly sanctuary.
Cairns Aquarium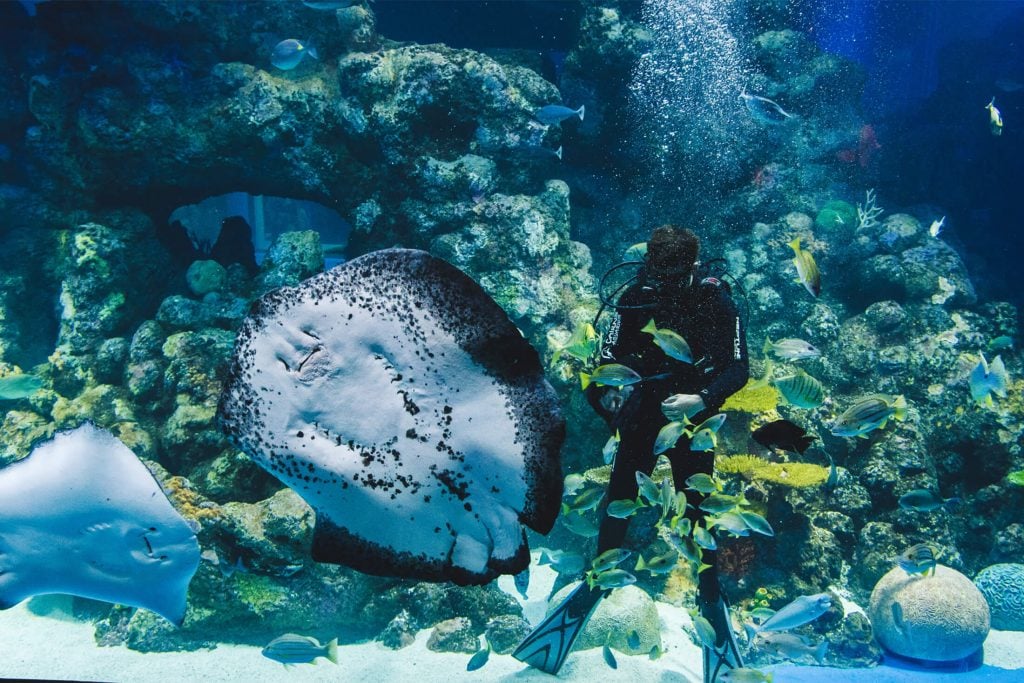 Cairns Aquarium is a fantastic place to take the family when skies are looking grey. Follow the journey of a drop of rain from freshwater to open ocean and admire the majestic and sometimes quirky aquatic creatures. Is it still raining? If so, there are an array of behind the scenes tours and talks, as well as craft activities to keep the little nippers busy. Learning is hungry work, dine with the fish in AquaLuna and try their mouth-watering Italian Cuisine.
Laser Tag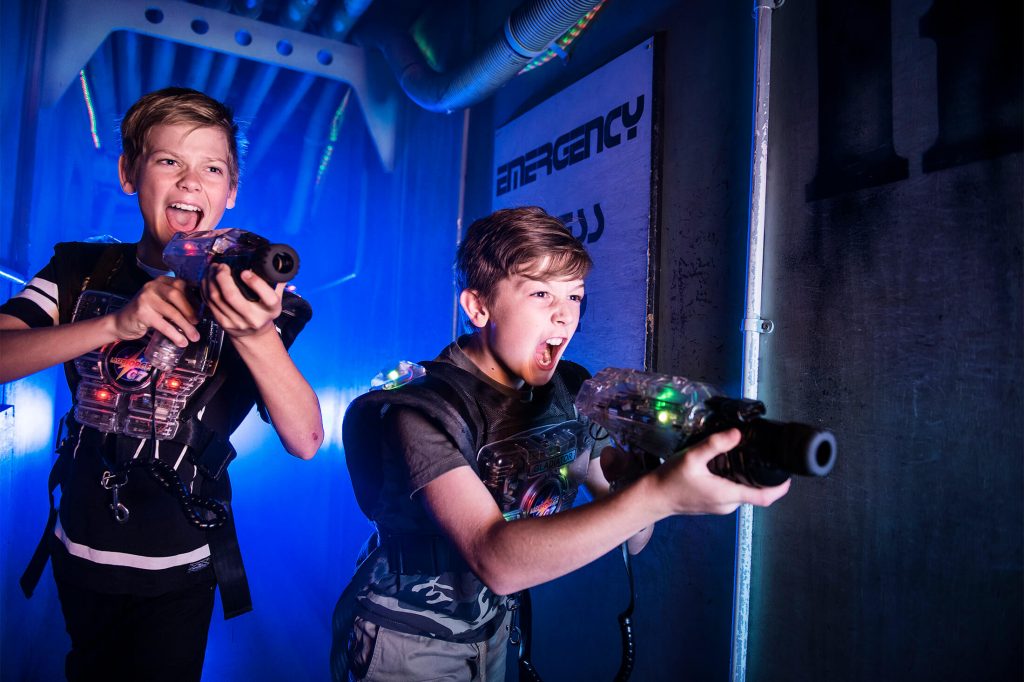 Want to get the adrenaline pumping? Head on down to Laserfun Cairns and while the kids prepare for battle, you can shop until your hearts content next door at DFO. Laserfun provides an indoor laser tag experience in a completely airconditioned, movie-like arena. Laser tag isn't just for the kids, strap on some gear and take on the little ones in some friendly competition.
Tenpin Bowling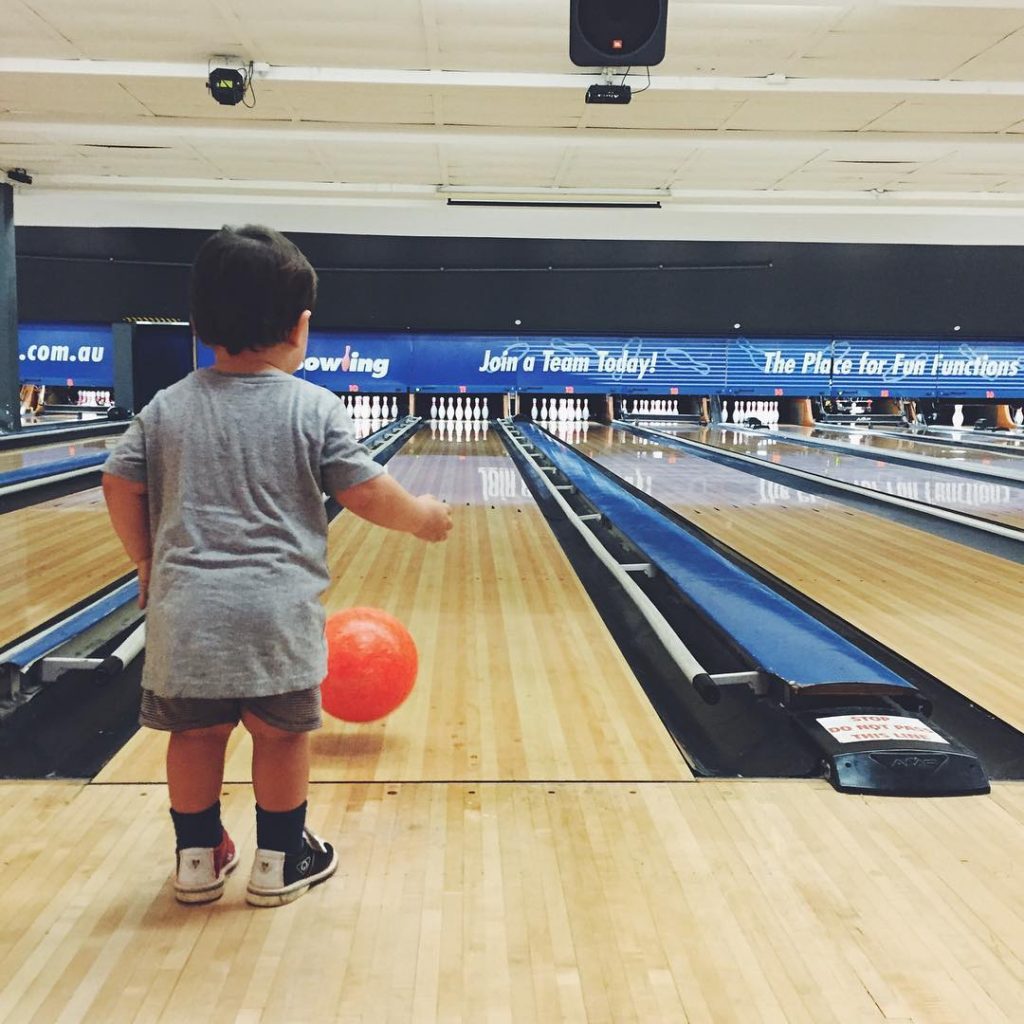 Tenpin Bowling is an all-time family favourite game and perfect for rainy days and GoBowling is the place to be. Strap on those funny shoes and tap your way through some friendly competition. Family bowling games can sometimes get intense so enjoy some refreshments from the cafe – think pizza and icy-cold milkshakes. Get together with the kids and grandparents to strike out and beat some records. No need to get caught in the rain.
Cairns ZOOM & Wildlife Dome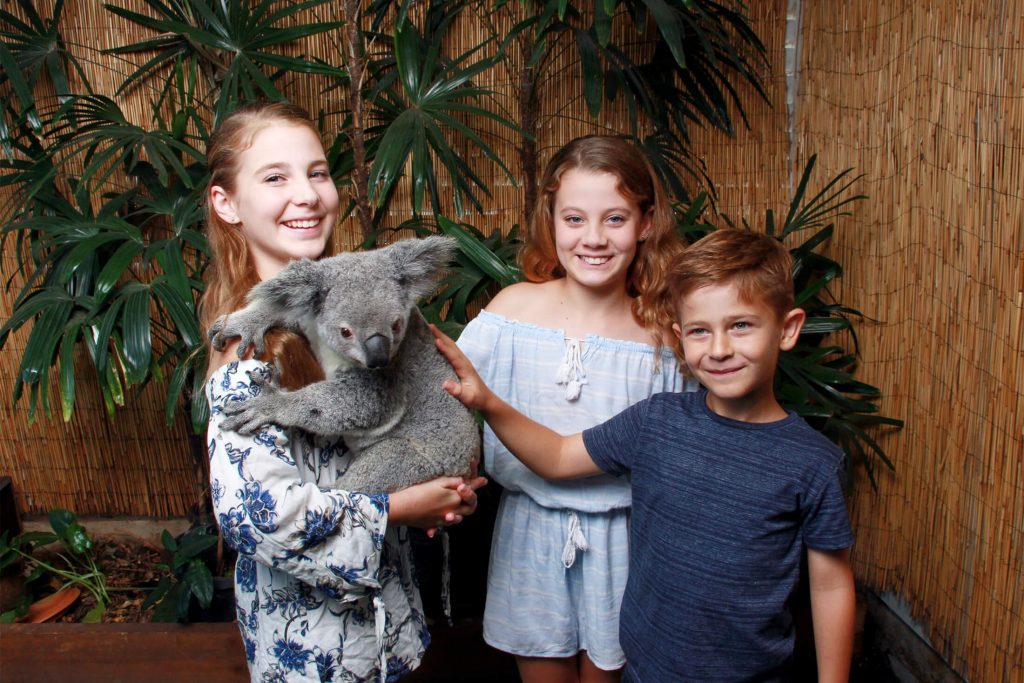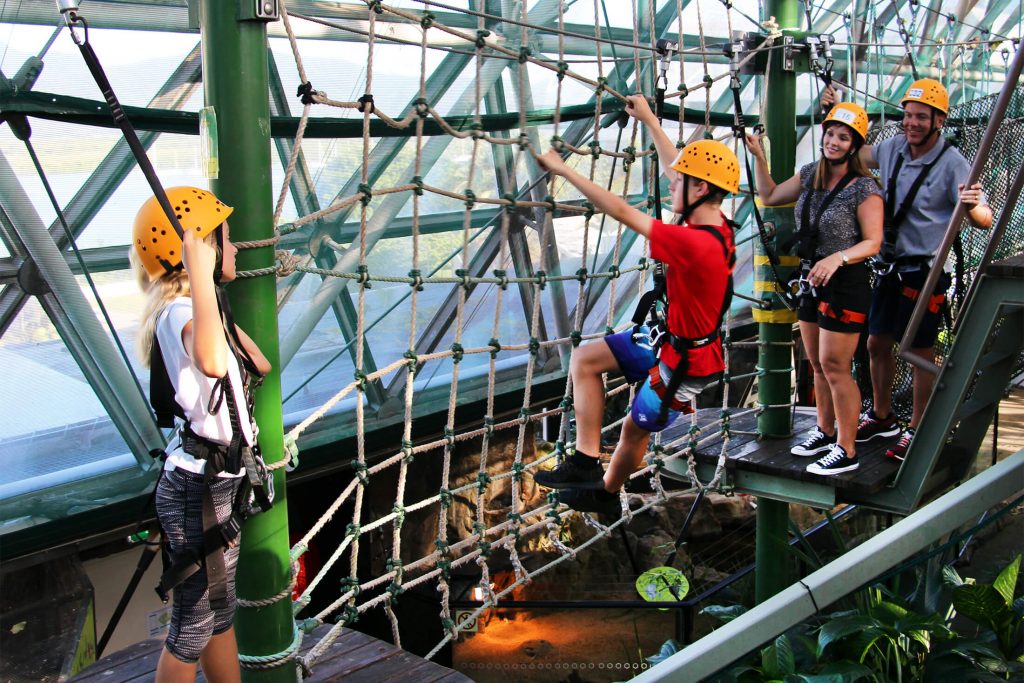 Do you want to go on an adventure? Wind, rain or shine, Cairns ZOOM & Wildlife Dome is a one way street to a fun time. Tackle different ropes courses built to test your skill and bravery, zipline over the legendary crocodile Goliath, and soar with the birds on the 13m-high Power Jump. Enjoy a number of interactive wildlife shows and presentations, and cuddle a koala or snake if you dare.
Cairns Wake Park & Aqua Park
It's raining and the kids are getting restless; make the most of the wet weather and go to Cairns Wake Park and Aqua Park. The kids (or you) can show off their kneeboard or wakeboard prowess, or run, climb and race on the inflatable Aqua Park. Get ready for some epic tricks and wipe-outs!
Inflatable Kingdom
Bounce your way down to the world of jumping castles at the Inflatable Kingdom. It's every kids' paradise, maybe even yours. Let the kids play until they drop on the colossal jumping castles while you relax with a drink. Grab their silliest socks and jump down on wet days and holidays for a terrific time.
Australian Butterfly Sanctuary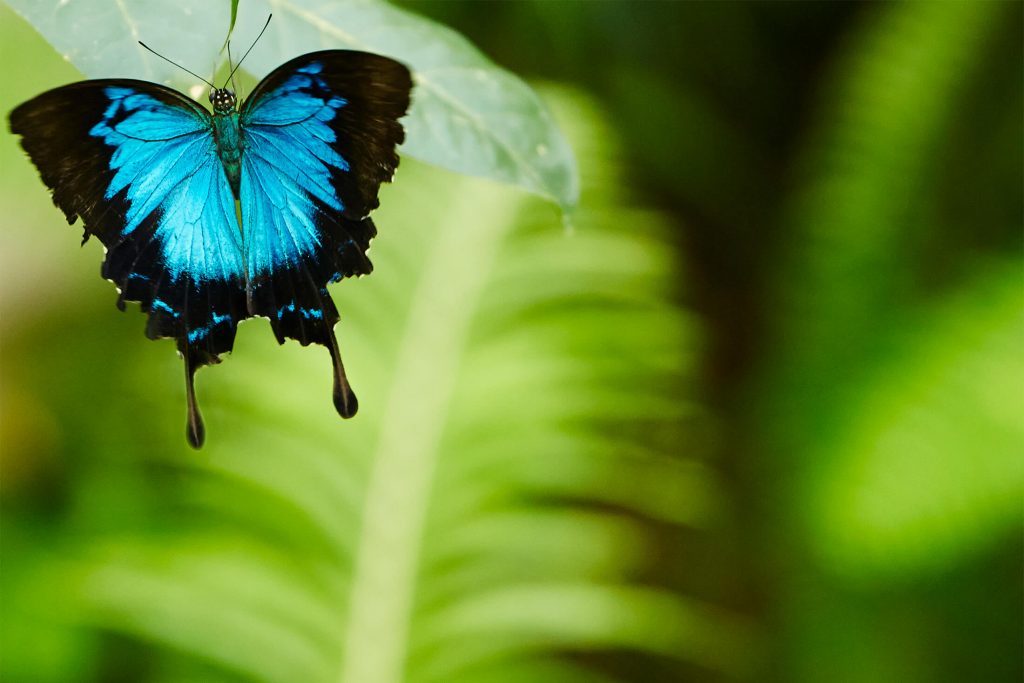 In the heart of Kuranda lies the largest butterfly flight aviary in the Southern Hemisphere, Australian Butterfly Sanctuary. Spend the day being surrounded by over 2000 butterflies of every shade and hue. Be sure to wear bright colours, the brighter the better, and count how many butterflies land on you. This is a fantastic opportunity to see these magical creatures up close.
Great Barrier Reef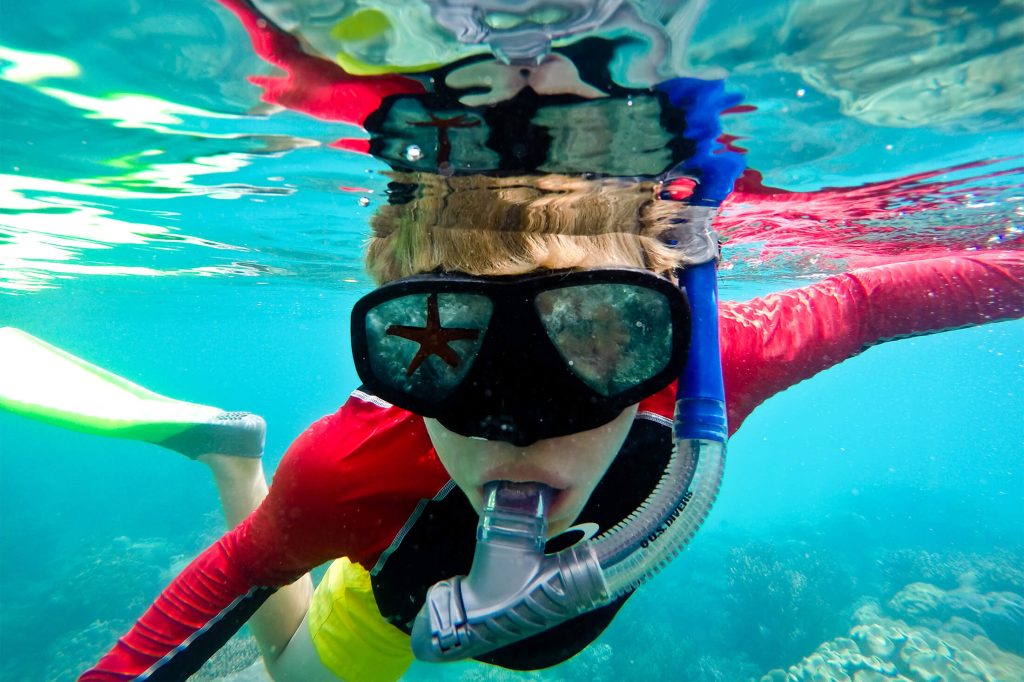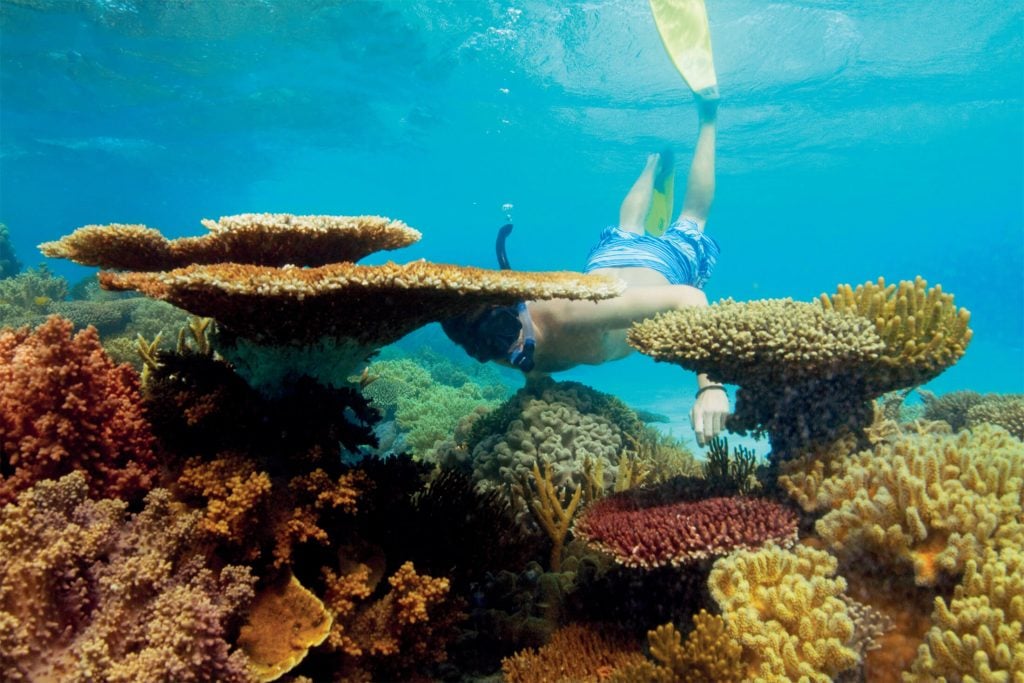 How about an underwater adventure? It's raining so you're already getting wet, may as well make the most of it and see one of the world's natural wonders. It hardly matters that there's rainy skies when underwater on the Great Barrier Reef, the reef is as beautiful as ever. Grab the kids, your swimmers and sunscreen (just in case) and get ready to see the world's largest coral reef.
Jump Mania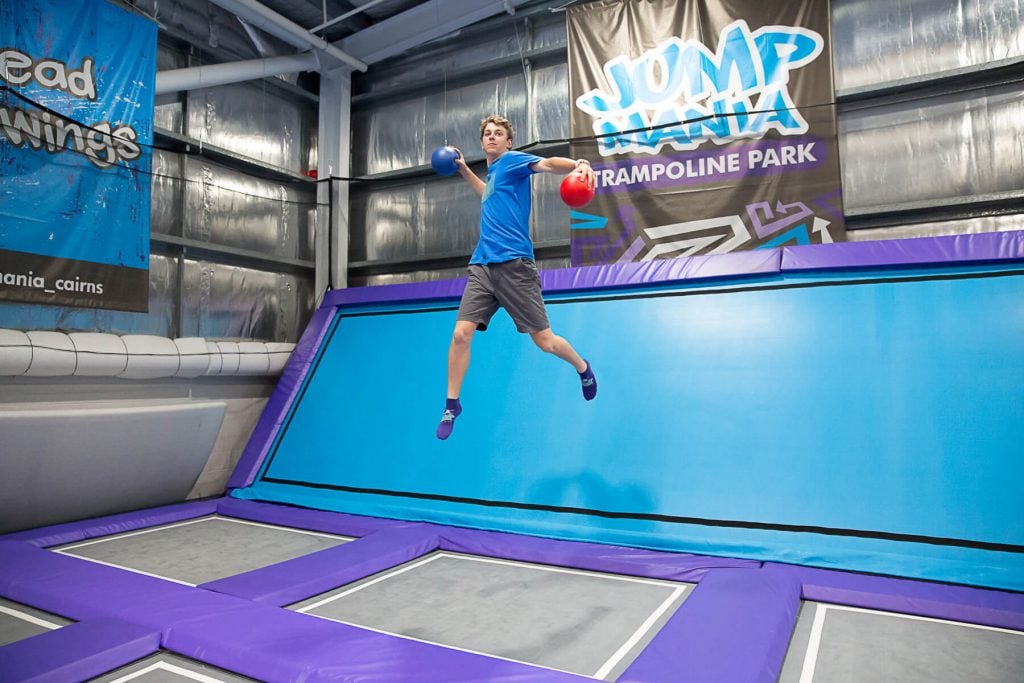 Jump Mania, the place of trampolining fun, is a spectacular place to spend some energy, a silver lining to a grey cloud. Shoot some hoops, verse the family in an epic game of dodgeball, or show off your flipping skills. This enormous indoor trampolining centre is the place to be when the rain is keeping you inside and is a playground for the whole family to enjoy.