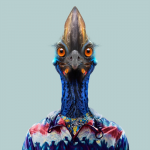 From exotic fruits to craft beers, homegrown chocolate to spectacular seafood, Tropical North Queensland is a food lover's paradise. Kerry Heaney takes a culinary tour.
With its enveloping warmth and consistent rainfall, Tropical North Queensland grows exotic fruits, herbs and spices that have the rest of Australia, and the world, drooling.
This is a land where you can bite into a sweet mangosteen or crunchy star apple,
eat soft black sapote by the spoonful or try deep-fried "chips" of breadfruit. Head inland, and you'll find the perfect cup of coffee brewed from local beans, and contented cows producing milk for award-winning cheeses.
On the coast, locals say if you can't catch
it in North Queensland, it's probably not worth worrying about. They are talking about big barramundi, colourful coral trout and black marlin, the sort of fish that has anglers rushing for their tackle bag.
But you don't have to be a hunter-gatherer type to get a taste of the north. There's plenty of exciting flavours and taste trails to be found without getting your hands dirty.
Start in Cairns with an antipasto tasting platter of salmon green ant gravlax, smoked kangaroo with wild spice and Kakadu plum, an emu wonton dipped in Davidson plum chilli sauce and smoked crocodile accompanied by riberry mayo. You'll find all this and more at Ochre, where chef-owner Craig Squire has been pushing the boundaries of native cuisine for more than 20 years.
At nearby Salt House, you'll struggle to take your eyes off stunning mountain, ocean and Trinity Inlet views while enjoying excellent steaks off the custom-built wood-fired grill. Seafood lovers should opt for the Australian seafood hot pot with Spencer Gulf black mussels, Gulf prawns and wild barramundi.
For a more casual taste of Cairns, Caffeind on Grafton St has a menu designed around locally available seasonal produce and their own brand of memorable coffee to match.
Barrier Reef Brewing Co will put a cold amber twist on the region with beers like a Double Shot Coffee Amber, Two Turtles Pale Ale or Arling Amber open. Pop in there for late afternoon tastings on Thursday and Fridays.
Close to Cairns, but a world away in terms of seaside ambience, Palm Cove is home to the celebrated restaurant Nu Nu. Framed by beachfront views of the Coral Sea, a meal at Nu Nu is a memorable dining experience whether it be breakfast, lunch or dinner.
Wander down Williams Esplanade towards the Palm Cove Jetty for a wide selection of other dining options, or head over to The Bluewater at nearby Trinity Park, where you can dine overlooking the marina.
Heading north to Port Douglas reveals yet more sophisticated dining with chef Spencer Patrick championing local flavours at Bistro
H. Patrick calls the local Mossman Markets his pantry and is a regular shopper for local fruits such as miracle fruit, which after one bite makes everything taste sweet, plus bush citrus, rambutan and mangosteen.
There's craft beer here too. Named after local characters such as Pitchfork Betty, who used to rule her drinking establishment with a pitchfork and Mrs Watson who perished along with her infant daughter in the 1800s, Hemingway's Brewery puts both history and pure Mossman Gorge water into every pint.
Another local character to meet while dining in Port Douglas is George, the 250kg groper who arrives for a feed most nights for a 5pm booking at On the Inlet. Overlooking Dickson Inlet, this restaurant is a mecca for fresh local seafood and its tropical cocktail list.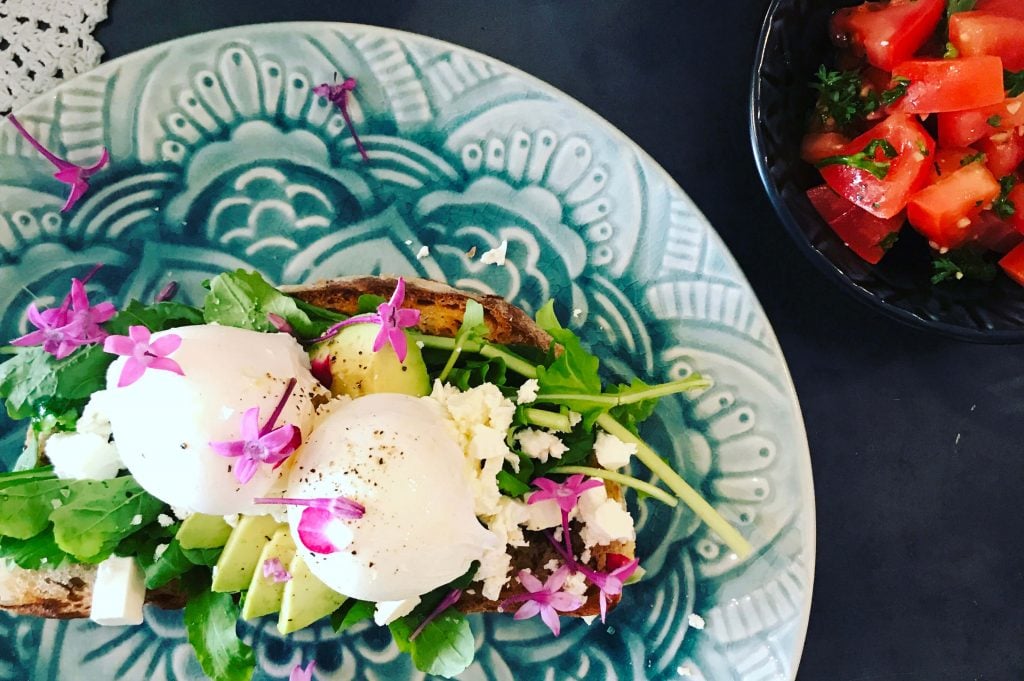 Named after local characters such as Pitchfork Betty, who used to rule her drinking establishment with a pitchfork and Mrs Watson who perished along with her infant daughter in the 1800s, Hemingway's Brewery puts both history and pure Mossman Gorge water into every pint.
Nearby is chic al fresco bar Barbados – time your visit for sunset and watch night fall across the inlet with a signature cocktail in hand.
Over at Betty's Bohemian Beach Cafe, you can start the day with fruit-laden smoothie bowls and fluffy vegan pancakes.
The Port Douglas Sunday Markets is where locals shop weekly for the freshest tropical produce. Browse the stalls for samples and breakfast but for lunch don't miss the chance to try a crocodile, kangaroo or barramundi pie at Mocka's Pies in nearby Grant Street.
The road narrows as you head north, but
the flavour options widen in rainforest country as the trail leads across the Daintree River
and on to Cape Tribulation. An ice cream stop at Daintree Ice Cream Company will see you spooning into black sapote ice cream or roasted wattleseed ice cream. All made with fruit straight from the orchard to you.
At off-the-grid Whet Café, Bar and Restaurant at Cape Tribulation, you can dine on pan-fried local Spanish mackerel and wild caught barramundi.
Take the scenic Gillies Highway from Gordonvale, just south of Cairns, for the cooler, green-clad vistas of the Atherton Tableland which bring another feast to the table.
This is dairy country, so taste the award- winning yoghurt at Mungalli Creek Bio-Dynamic Dairy at Millaa Millaa and don't walk away without a slice of their cheesecake to enjoy.
Tarzali Lakes Smokehouse Café captures native flavours such as kangaroo and boar in bush sausages, with bonus platypus sightings.
Just west of Mareeba, the family-owned Skybury Tropical Plantation grows coffee and papaya. Stop for lunch and enjoy a cup of barista-made Australian Arabica coffee.
Gallo Dairyland is a fully functional dairy farm with a range of dairy products including several award-winning cheeses. View the afternoon milking between 3pm and 4pm daily.
At Mount Uncle Distillery at Walkamin, you'll find liqueurs and spirits that incorporate local and Australian ingredients. Look out for their Platinum Cane Spirit made from sugar cane spirit distilled through volcanic rock from the Cairns Tableland.
Travel through Tropical North Queensland with an empty stomach and an open mind to enjoy the taste sensations of the region.