Where

Cairns Convention Centre, Tanks Art Centre, Bulmba-ja Theatre

When

17-22 August 2021
Since its inception, the Cairns Indigenous Art Fair (CIAF) has attracted over 280,000 people with 2021 expecting thousands more. 
CIAF will feature an abundance of events from August 17–22 hosted in the Cairns Convention Centre, Munro Martin Parklands, Tanks Art Centre and Courthouse Gallery.
Guests will be treated to an action-packed program that includes live dance, workshops and demonstrations, a fashion performance and an adaptation of Shakespeare classic Othello.
Opening Night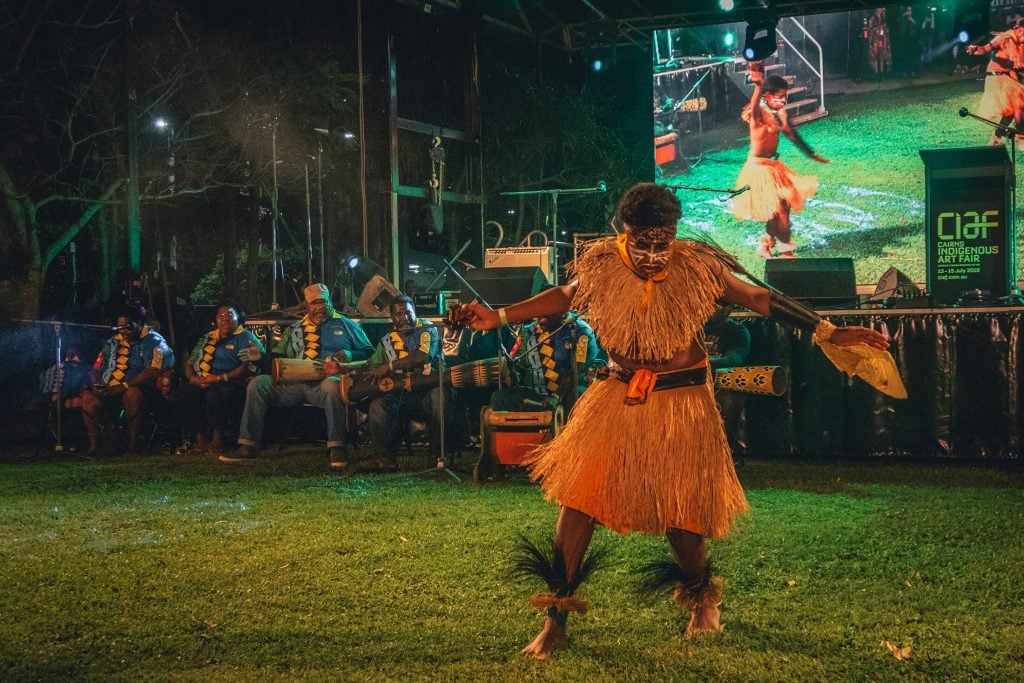 2021 celebrates CIAFs 12th year and the iconic Opening Night Party will be held at a larger venue than previous years, the Cairns Convention Centre. Guests will also be treated to the first look at the Art Market and Art Fair simultaneously for the first time in the history of the festival.
This years theme is Sacred–an artistic response to Queensland sacred sites and sites of significance. The opening ceremony will be headlined by Brisbane's Chris Tamwoy and will also feature Woorabinda's Jada and presentation of CIAF2021 Art Awards.
Fashion Performance
Aboriginal and Torres Strait Islander cultures come together for one of CIAF's most highly anticipated events, the Fashion Performance. 2021's theme, "Of Spirit and Story", is an exploration of cultural stories, connection to Country and truth-telling and will be inspired by natural minerals.
A haunting mix of contemporary and traditional style, the fashion performance showcases wearable art, fashion, dance, music and performances, and is a must-do experience for CIAF punters.
Othello
The Shakespeare classic "Othello" has been reimagined by Jimi Bani and Jason Klarwein and will premiere during the Cairns Indigenous Art Fair on 18 August. The classic tale of revenge, betrayal and jealousy will be set between Cairns and Torres Strait and will highlight the role of the Torres Strait Light Infantry Battalion during World War 2.
Performed in three langauges (Kala Lagaw Ya, Yumpla Tok and English), this unique conglomeration of two powerful artistic cultures–Shakespeare and Wagadgam–is not to be missed.
Othello will be performed on 16, 17, 18, 20 and 21 August.
Storytime Sessions
Children can enjoy a special Indigenous Storytime at Storytime Sessions, a collaboration with Cairns City Library, which feature stories and songs from Bama artists and performers.
Pre-booking essential. Call 4044 3720 to book.
Art Fair & Art Market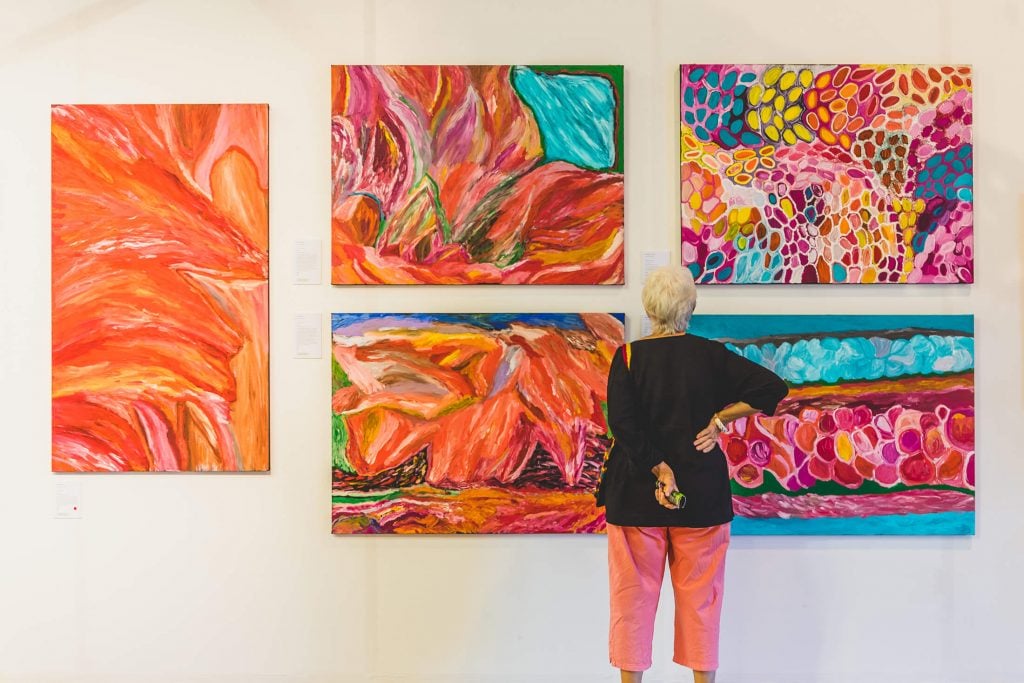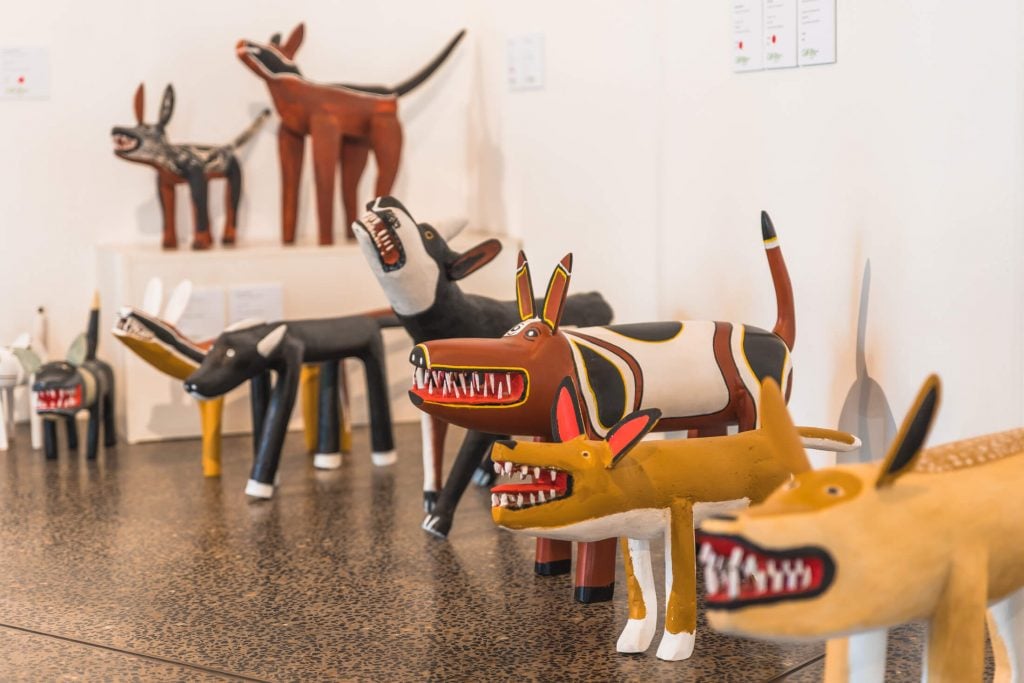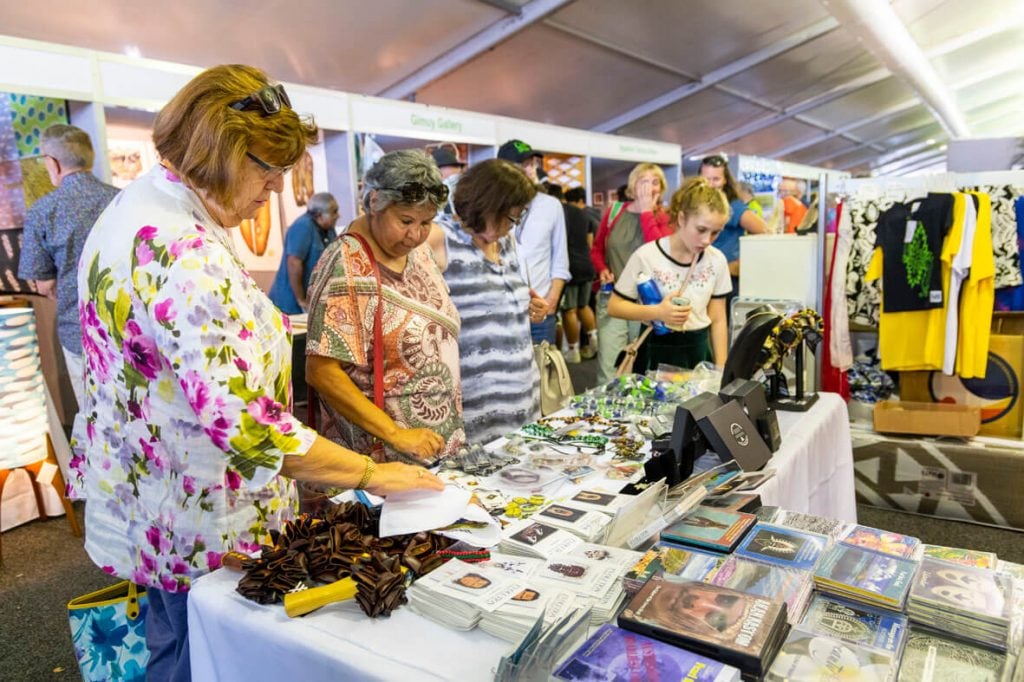 Welcome to the centrepiece of CIAF, the art fair itself. This year, the art fair will be held at the Cairns Convention Centre and will showcase works inspired by this year's theme "sacred" from Queensland's established and emerging gallery.
Attached to the main exhibition space is the Art Market, with over 50 stalls of Queensland Aboriginal and Torres Strait Island art, craft and designs from across the region. This bustling, ethical marketplace is a great place to pick up original paintings, jewellery, ceramics and weavings directly from the artists or art centres. 
Visitors can also enjoy various art workshops and demonstrations and enjoy live music, cultural dance and talks.
Music in the Park
Enjoy an eclectic lineup of Queensland Indigenous and Torres Strait Islander talent at this year's "Music in the Park", which will be hosted by comedian Sean Choolburra. Acts include Frank Yamma, Naomi Wenitong, Miiesha and Warrigan Band, alongside cultural dances.
Even more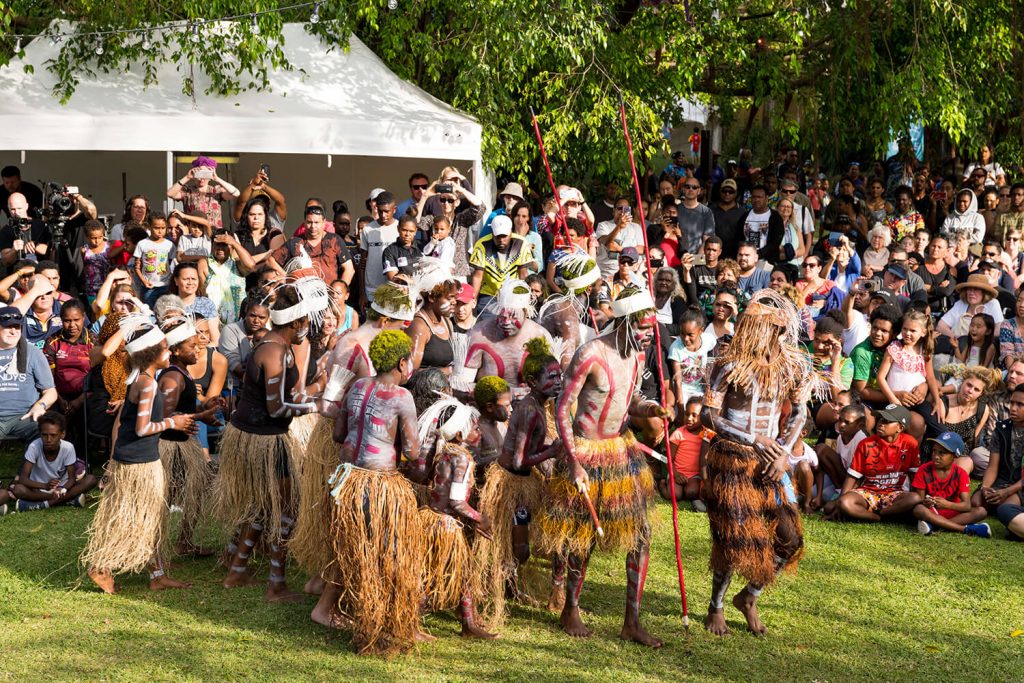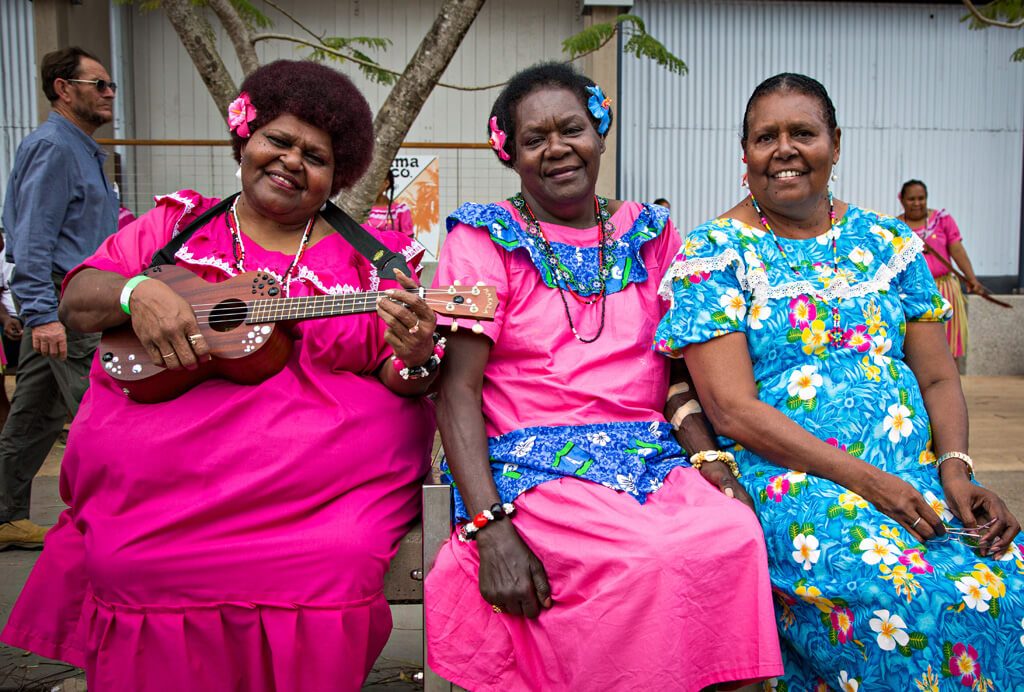 From exhibitions to artist talks, workshops and demonstrations, there are many activities you can participate in at part of your CIAF experience.