Where

Online

When

10-19 November 2021
Since its inception, the Cairns Indigenous Art Fair (CIAF) has attracted over a million visitors to their events and online features.
2021 will once again see CIAF as a primarily online event, giving spectators across the globe access to artist profiles, children's story time and performances.
Opening Night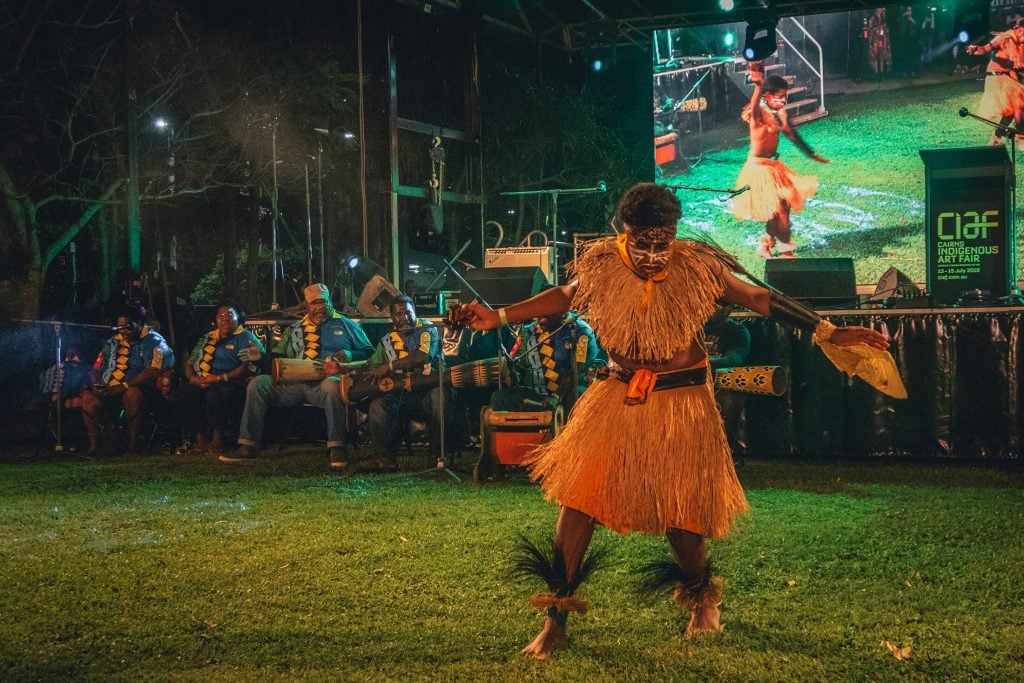 2021 celebrates CIAFs 12th year and the iconic Opening Night will be streaming online. 
This years theme is Sacred–an artistic response to Queensland sacred sites and sites of significance. The opening ceremony will be headlined by Brisbane's Chris Tamwoy and will also feature Woorabinda's Jada and a Welcome to Country.
Fashion Performance
Aboriginal and Torres Strait Islander cultures come together for one of CIAF's most highly anticipated events, the Fashion Performance. 2021's theme, "Of Spirit and Story", is an exploration of cultural stories, connection to Country and truth-telling and will be inspired by natural minerals. 
A haunting mix of contemporary and traditional style, the fashion performance showcases wearable art, fashion, dance, music and performances, and is available for fashion and art lovers around the world to view online.
Storytime Sessions
Children can enjoy onnline special Indigenous Storytime at Storytime Sessions, which feature stories and songs from Bama artists and performers.
Art Fair & Art Market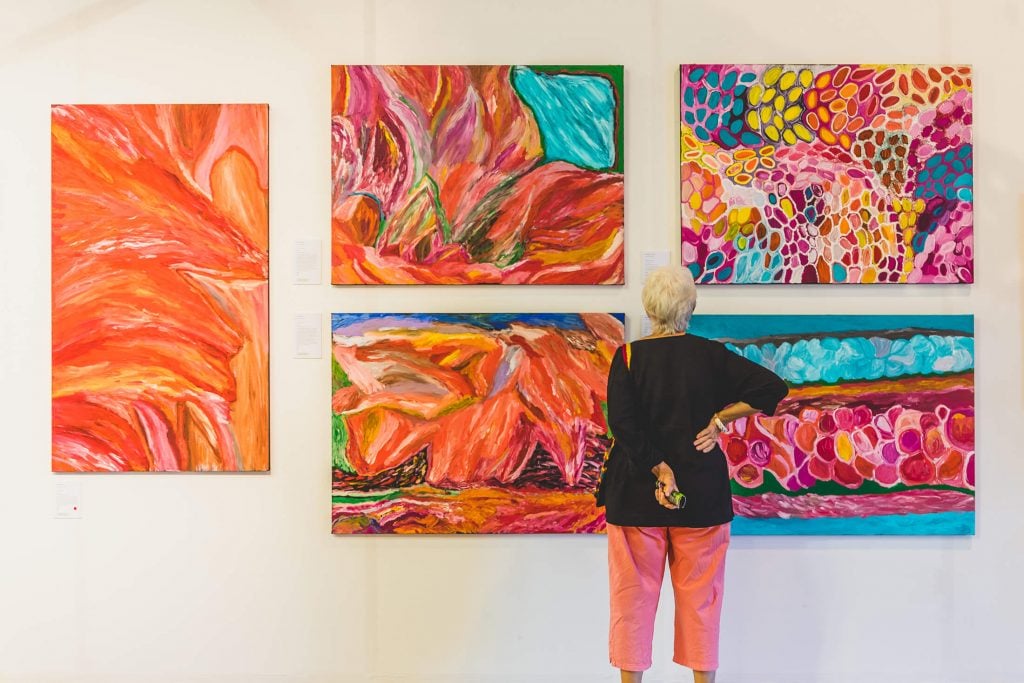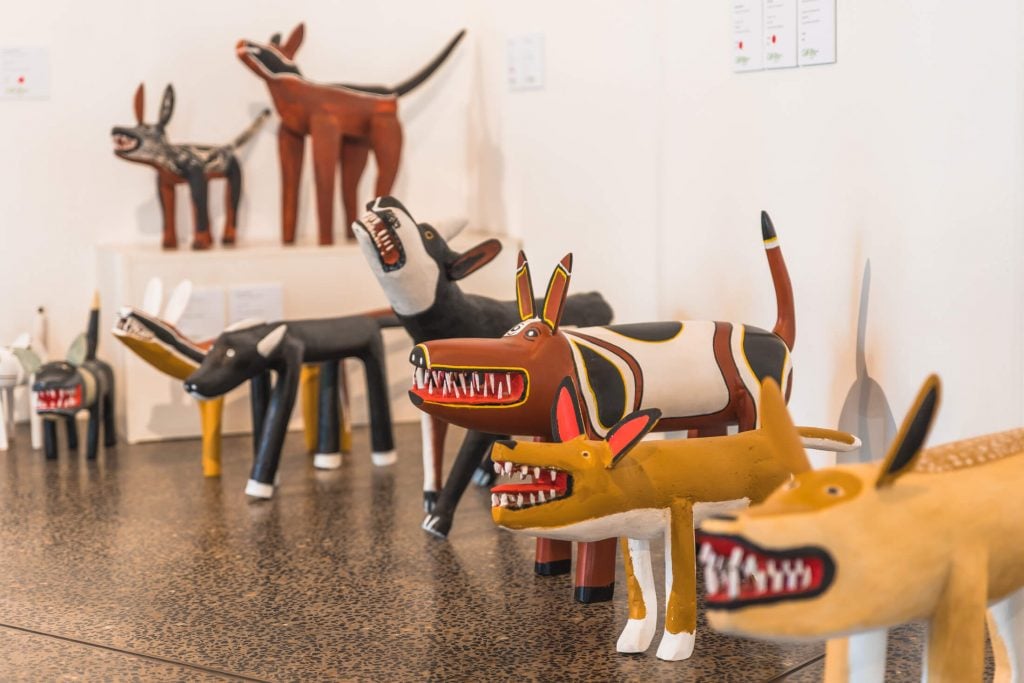 Welcome to the centrepiece of CIAF, the art fair itself. This year, the art fair will be online and will go live on Wednesday 10th November. 
Browse Queensland Aboriginal and Torres Strait Island art, craft and designs from across the region. This bustling, ethical marketplace is a great place to pick up original paintings, jewellery, ceramics and weavings directly from the artists or art centres. 
Music in the Park
"Music in the Park" is one of the only physical events of CIAF for 2021.  Enjoy an eclectic lineup of Queensland Indigenous and Torres Strait Islander talent, which will be hosted by comedian Sean Choolburra. Acts include Frank Yamma, Naomi Wenitong, Miiesha and Warrigan Band, alongside cultural dances.
The event will also feature an outdoor art market.
Alick & Albert Film Premier
Head to Event Cinemas for a physical premiere of "Alick & Albert",  a documentary focusing on artist-activist Alick Tipota, who invites Prince Albert of Monaco to Badu Island to share his community and culture.